Who President Biden is Indebted to (e.g. Google Monopoly and the Financial Sector)
Dr. Roy Schestowitz

2020-11-08 10:26:35 UTC
Modified: 2020-11-08 10:26:35 UTC
Google paid Biden only about a tenth what his campaign paid Google
Summary: The "big money" presidency stays; the faces will be different, there will be more racial empathy, but when it comes to "big business" not much is expected to change (it's bought and paid for, as usual)
BEFORE we proceed we should clarify that it seems rather clear Mr. Biden has won. Donald Trump won't take that away from him. Even the GOP-leaning WSJ presents it as follows: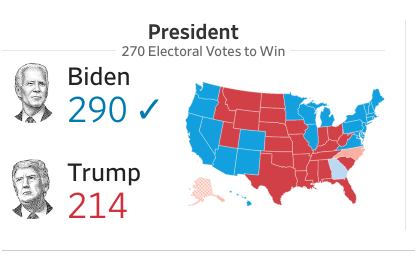 In the US,
more so
than in many other places, it's no secret that elections can get bought and political candidates are often obliged to give something in return to their buyers.
So, in a nutshell, who is the next president? Let's examine based on OpenSecrets: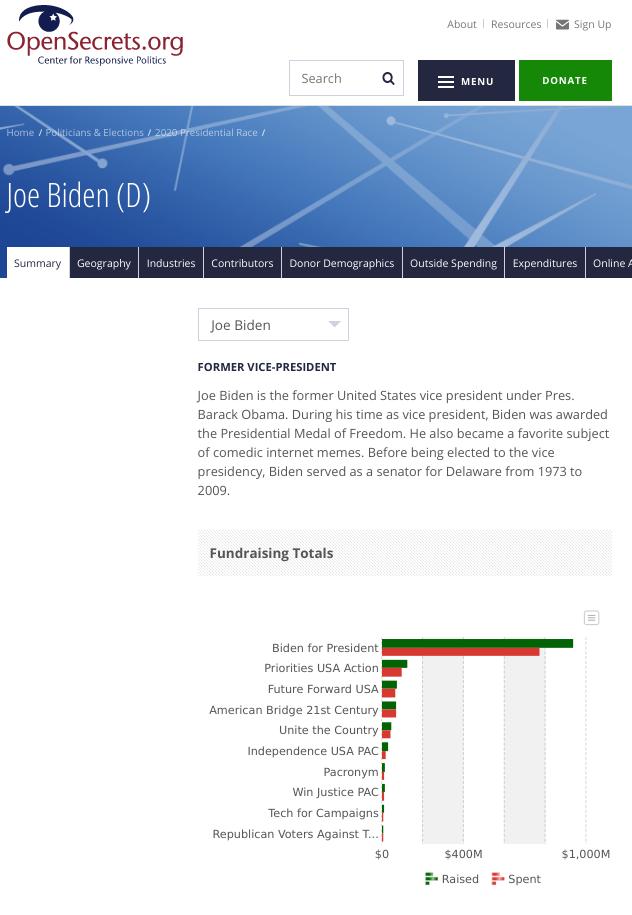 Where the money came from:
Sectors:
Top contributors (notice Google in there):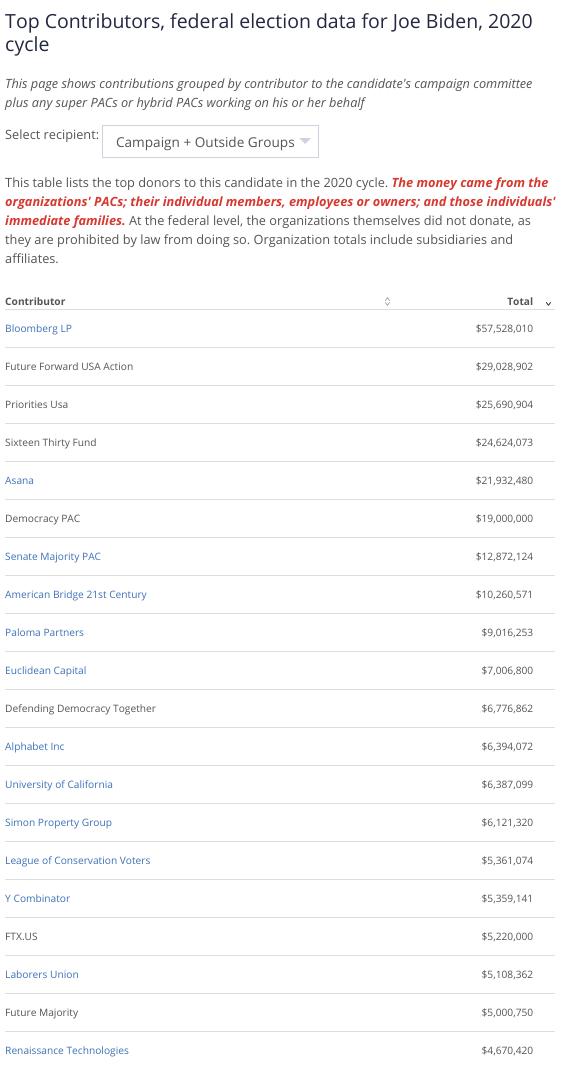 Where the money went (paid-for media):
Notice how much money Biden's campaign gave to Facebook: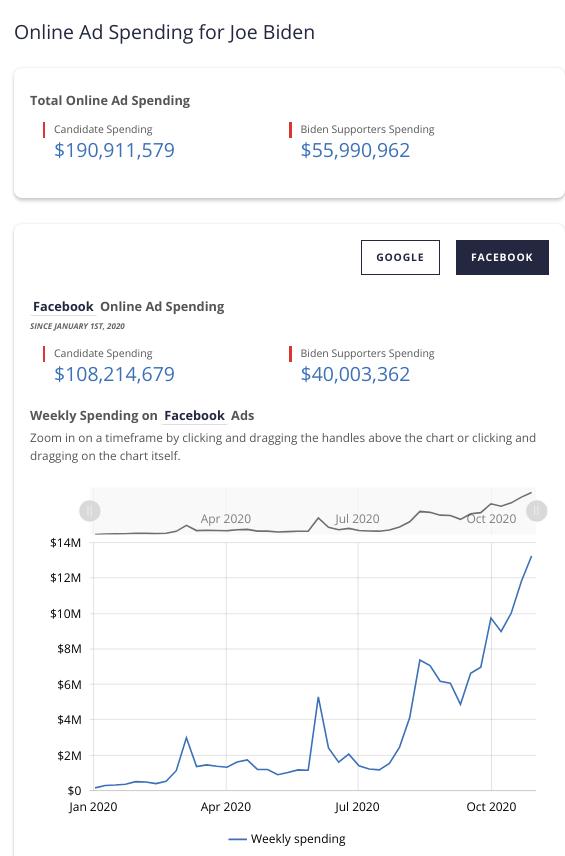 And to Google: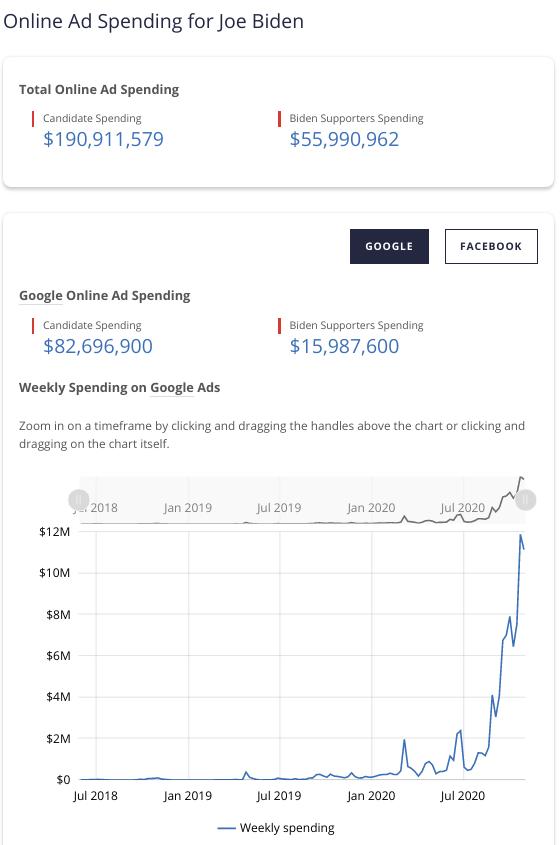 We'll refrain from remarking any further for now. It should be noted that Bill Gates is already
publicly
trying to control Biden (telling him what to do, in order to enrich himself). Biden was not going to start taxing Gates (a serial tax evader) and he was even
warned in advance
(so forget about Warren or Sanders as VP). Trump
helped him become vastly richer
and
Microsoft received bailout money
. Who cares about people without homes and barely any food; give taxpayers' money away to bail out Microsoft, in addition to a massive Pentagon contract (reportedly given as a favour by Trump, just to spite Bezos/Amazon).
⬆