04.19.10
Gemini version available ♊︎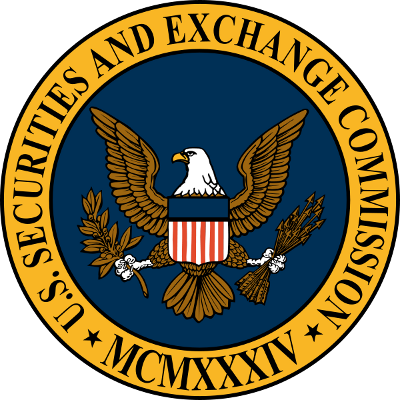 Summary: The SEC (U.S. Securities and Exchange Commission) contacts Steve Ballmer regarding oddities in Microsoft's latest financial report
WE WISH to begin with factual background that a lot of people are unaware of. A few months ago, right around the time that Microsoft's CFO quit he was also paid millions of dollars by Microsoft to keep his mouth shut. This is not a standard transaction. This could indicate malpractice and there is reason for prejudice because the SEC previously caught and investigated Microsoft for financial fraud (Microsoft eventually settled), after a Microsoft employee, Charles Pancerzewski, had blown the whistle and presented to the judge convincing evidence of fraud taking place at Microsoft. Microsoft paid Pancerzewski millions of dollars to shut him up and eliminate his evidence [1, 2]. It's a typical maneuver from Microsoft, which also hires/pays critics to walk away and not share their knowledge with the public. We gave several examples of this before.
A few days ago we wrote about Microsoft's close relationship with US banks/the Fed, which are aflood with misconduct these days. They contact Microsoft for help brainwashing the public [1, 2, 3, 4, 5, 6, 7, 8, 9], as we noted some days ago when we wrote about the SEC suing Goldman Sachs for fraud. For those who have not read that previous post, Microsoft's CEO was asked to create a seasonly game to teach the public about deficit crunching (Microsoft too has debt) and as this new article shows, using games to brainwash minds is not out of the ordinary (war games are the most famous example).
PepsiCo International and Microsoft have teamed up to create an integrated digital advergaming campaign to take advantage of what's expected to be increasing interest in soccer as the World Cup gets underway.
But anyway, here is the interesting development. Pogson has found this document [PDF] buried inside the SEC's Web site. Since it is available as a PDF, we decided to append it at the bottom as plain text. Microsoft's response is an HTML-formatted mail and here is what Pogson makes of it:
Then, in the last quarterly report, M$ combined that other OS and "live" segments. I guess they thought a zigzag in the curve would hide something like the inflection in the client OS stuff. Further, internally, they use a different set of books, omitting some important details. So, investors should be comforted knowing that internal decisions are made on false assumptions. We have known for years that including the browser in the OS was done not for good business reasons but to exclude competition from the market. I guess that other search engine is more of the same.
There is actually more to it because Microsoft is 'embellishing' its numbers by deferring revenue, for example [1, 2, 3, 4]. One writer asks about Microsoft: "Are we seeing a revival?" Well, only if Microsoft's lies are being believed because in the previous quarter just about any business unit at Microsoft was down. Yes, it was mostly down, but Microsoft claims a surge.
Let me be clear. I'm not a fan of Microsoft (NASDAQ:MSFT). I dislike its products and I don't much like its business policies. I'm a child of the open source world and a fan of cloud computing, and Microsoft has long been a dirty word as far as I'm concerned. It's probably a dirty word as far as many investors are concerned.
Wallstcheatsheet.com, which is another news site, has just published the article "Proof Microsoft has Become Irrelevant" and it says:
If this keeps up [for Bing] , Microsoft may want to rename it 'Ding' because that's how big an impact they've had in the search space.

For the moment, Kin and Bing are not making huge waves.
We wrote about it in the previous post. Bing as a "success" is part of an illusion Microsoft is spreading and Kin is a major disappointment which we'll address in the next post. There is more to Microsoft's financial reports than meets the eye. Don't believe what you see next week when Microsoft releases another report and immediately spins it as "success". Microsoft is not honest about its financial situation. █
---


Mail Stop 4561
                                                             December 11, 2009
Mr. Steven A. Ballmer
Director and Chief Executive Officer
Microsoft Corporation
One Microsoft Way,
Redmond, Washington 98052-6399

        Re:    Microsoft Corporation
               Form 10-K for the Fiscal Year Ended June 30, 2009
               Filed July 30, 2009
               01-14278

Dear Mr. Ballmer:
        We have reviewed the above-referenced filing and have the following comments.
Please be as detailed as necessary in your explanation. After reviewing this information,
we may raise additional comments.

        Please understand that the purpose of our review process is to assist you in your
compliance with the applicable disclosure requirements and to enhance the overall
disclosure in your filing. We look forward to working with you in these respects. We
welcome any questions you may have about our comments or any other aspect of our
review. Feel free to call us at the telephone numbers listed at the end of this letter.
Form 10-K for the Fiscal Year Ended June 30, 2009
Item 7. Management's Discussion and Analysis of Financial Condition and Results of
Operations

Segment Product Revenue/Operating Income (Loss)
Online Services Business, page 25

1.      We note that the operating loss for your Online Services Business increased by
        102% and 84% in 2008 and 2009, respectively, and is a significant portion of your



---



Mr. Steven Ballmer
Microsoft Corporation
December 11, 2009
Page 2

        consolidated operating income in 2009. Tell us whether these increasing losses
        are indicative of future results and the consideration given to identifying and
        quantifying any related known trends, events and uncertainties that would
        reasonably be expected to have a material impact on your liquidity, capital
        resources and/or results of operations. Refer to Item 303(A) (3) (ii) of Regulation
        S-K and Section III.B.3 of SEC Release 34-48960.

Item 8. Financial Statements and Supplementary Data

Note 22. Segment Information and Geographic Data, page 77

2.      Tell us what consideration you gave to reporting revenue from external customers
        for each of your products and services or each group of similar product and
        services in accordance with paragraph 37 of SFAS 131.

3.      You indicate that your financial reporting systems provide more than one measure
        of segment profit and loss for management to operate the business, including
        internal profit and loss statements prepared on a basis not consistent with U.S.
        GAAP. Tell us what consideration you gave to reporting the segment information
        that is most consistent with that used in your consolidated financial statements. In
        this regard, we note that the segment information provided beginning on page 23
        is presented in accordance with U.S. GAAP. Refer to paragraph 30 of SFAS 131.

4.      We note your statement that segments are not designed to measure operating
        income or loss directly related to the products included in each segment, due to
        your integrated business structure. Further explain this assertion and tell us what
        operating costs are excluded from each segment. In light of this apparent
        limitation of the data, indicate how the segment information presented is reliable
        and relevant to users of your financial statements.

5.      You state that "inter-segment cost commissions are estimated by management and
        used to compensate or charge each segment for such shared costs and to incent
        shared efforts." Clarify for us what is meant by these estimated inter-segment
        cost commissions and tell us what consideration you gave to describing in the
        note the basis of measuring this allocation. Also, clarify what is meant by
        allocating cost commission "to incent shared efforts." Explain your basis for
        determining the appropriate amounts that will provide motivation and justify why
        management believes the allocation methodology is reasonable. Refer to
        paragraphs 25(b) and 29 of SFAS 131.
                                          *******

        Please respond to these comments within 10 business days or tell us when you
will provide us with a response. Please submit all correspondence and supplemental



---



Mr. Steven Ballmer
Microsoft Corporation
December 11, 2009
Page 3

materials on EDGAR as required by Rule 101 of Regulation S-T. If you amend your
filing, you may wish to provide us with marked copies of any amendment to expedite our
review. Please furnish a cover letter that keys your response to our comments and
provides any requested information. Detailed cover letters greatly facilitate our review.
Please understand that we may have additional comments after reviewing any
amendment and your response to our comments.

          We urge all persons who are responsible for the accuracy and adequacy of the
disclosure in the filing to be certain that the filing includes all information required under
the Securities Exchange Act of 1934 and that they have provided all information
investors require for an informed investment decision. Since the company and its
management are in possession of all facts relating to a company's disclosure, they are
responsible for the accuracy and adequacy of the disclosures they have made.

          In connection with responding to our comments, please provide, in writing, a
statement from the company acknowledging that:

•    the company is responsible for the adequacy and accuracy of the disclosure in the
     filing;

•    staff comments or changes to disclosure in response to staff comments do not
     foreclose the Commission from taking any action with respect to the filing; and

•    the company may not assert staff comments as a defense in any proceeding initiated
     by the Commission or any person under the federal securities laws of the United
     States.
          In addition, please be advised that the Division of Enforcement has access to all
information you provide to the staff of the Division of Corporation Finance in our review
of your filing or in response to our comments on your filing.

          You may contact Melissa Walsh, Staff Accountant, at (202) 551-3224 if you have
any questions regarding comments on the financial statements and related matters. If you
need further assistance, you may contact me at (202) 551-3226

                                                                 Sincerely,


                                                                 Craig D. Wilson
                                                                 Sr. Asst. Chief Accountant

Permalink

Send this to a friend