06.02.10
Gemini version available ♊︎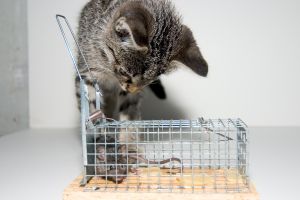 Summary: Two post-Memorial Day announcements signify the eternal attempts to spread Microsoft's patent tax to Linux through allies
NOVELL'S days may be numbered, but this company is causing enormous damage, as we have already shown twice just today [1, 2]. Concerns remain that Novell's continued pursuit of more and more software patents will actually end up being used against GNU/Linux:
Once again, the buzz has grown surrounding rumors that Novell may soon be snapped up in a buyout. As many as 20 companies may have registered bids for the company, according to the Wall Street Journal. Matt Asay notes that an auction of the company could become a patent troll bonanza, and I have to agree. Let's remember that Novell is no spring chicken. It owns lots of patents and lots of legacy applications. Overall, it would not be good to see Novell bought out, partly because it's one of the few U.S.-based public companies focused primarily on open source.
It's not just Novell's software patents that are an imminent threat; Novell is also spreading Microsoft's DNA all over the GNU/Linux world, probably consciously (by selection of strategy/employees). Here is a new article which mentions MeeGo adding Novell to its ranks. Big mistake.
Since the 1.0 release, MeeGo has added Novell, Telefónica, UI design company Movial, netbook software provider DeviceVM and Chinese companies CS2C and Red Flag Software to its list of support partners.
Last week we began showing that Novell had been contaminating MeeGo using Mono [1, 2, 3]. Maybe they are trying to 'take over' the project, just like they did with Moblin at one stage (the earlier days). What does Nokia have this say about it? This could also lead to the suspicion that maybe — just maybe — Nokia or Intel will attempt buy Novell. "Novell's sales down as it prepares to sell up," says the headline of this new article (more reports suggest a buyout).
Quarterly revenues fell 6% for troubled systems vendor, reported to be in talks with potential acquirers

Sales at systems and software vendor Novell fell 6% to $204 million in the second quarter of its fiscal year, despite managing to increase its profits for the second quarter running.
We now learn from Novell that its approach towards MeeGo is not a casual relationship. Here is the press release [1, 2] which is titled "Novell Announces Support for MeeGo" and here is some early coverage:
Keen observers might have noticed that Novell's comments were curiously absent. Did I forget them? No, they told me that they had something in the works, and I needed to stand by. Today, the question of Novell's continued support of MeeGo was answered with an announcement from Computex in Taiwan that they will release SUSE MeeGo "as a fully supported operating system for netbooks."
It's funny that they hardly mention Mono, which is controversial for good reasons. Here is another article:
Novell wants Meego to ship pre-installed on a variety of devices from OEMs within a year. SUSE Meego is based on the Meego specification defined by Intel and Nokia and is designed for next-generation netbooks and other mobile devices. It builds on the work done on the Intel's Moblin and Nokia's Maemo mobile operating systems.
How is the inclusion of Mono being arranged? MeeGo contains Banshee, which Microsoft explicitly excluded from the MCP. Novell is being used by Microsoft to hurt GNU/Linux projects, tainting them with Microsoft patent tax. Another familiar example would be Tuxera. Microsoft uses them (maybe like it uses Likewise) to inject problems and act as a barrier to entry through software patents, universally. Here is Tuxera's new press release:
Tuxera exFAT Now Available for Android and Linux

Tuxera, the leading designer of Windows-compatible file systems for Linux, Mac, and other platforms, today announced the release of Tuxera exFAT for Android and other Linux systems. Developed using technical documentation provided by Microsoft Corp., Tuxera exFAT provides outstanding performance and stability, and meets the latest SDXC memory card standards.
exFAT is a toxic patent trap (poison as a standard) that they hope to put inside Google's Android and inside GNU/Linux. And meanwhile, Microsoft is pushing hard using its market share on the desktop to spread exFAT everywhere. █
Permalink

Send this to a friend