06.09.10
Gemini version available ♊︎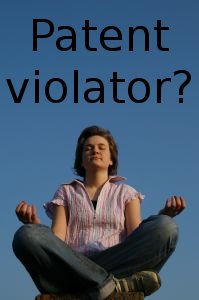 Summary: Latest signs that the patent system in China — not just in the United States — is sliding off the rails
CSIRO'S aggression with patents [1, 2, 3, 4] is a misrepresentation of CSIRO's funding source, namely the Australian public. Here is yet another criticism of what CSIRO is doing with its patents (mentioned before but republished elsewhere):
Wi-Fi patent has driven CSIRO money mad

[...]

When that grand old hoarder of intellectual property, IBM, promised in 2005 that it would make 500 patents in its 40,000-strong database freely available to anyone working on open source projects, it was applauded.

"This is exciting," said famed Stanford Law School professor Lawrence Lessig, who is known for his strong opinions on the need to reduce copyright and intellectual property restrictions. "It is IBM making good on its commitment to encourage a different kind of software development and recognizing the burden that patents can impose."

[...]

We should be applying the same standards to the CSIRO when it comes to patents as we did back in 2005 to IBM. To do any less will demean us and sully us in the eyes of our descendants.

To illustrate my point I encourage you to read an article published in the Sydney Morning Herald yesterday which details the CSIRO's actions in attempting to enforce what it claims is its patent on the Wi-Fi technology which is used everywhere in modern society – from laptops to mobile phones to the Nintendo Wii.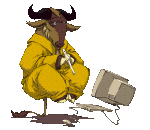 IBM's so-called 'promise' is not without its flaws, either. Sure, it's a lot better than what Microsoft is doing, but it's still no way to get rid of software patents, which are the root of this problem. A patent lawyer, Bastian Best, seems to have taken the Twitter account "swpats" (software patents), which was mostly used as a tag to protest against them. Bastian Best is now promoting these patents using the very same word that typically represented opposition to them. Is this opposition-jacking (or hijacking)? Either way, today he is promoting Microsoft's FAT case in Germany. It's the latest among Microsoft's many endeavours to legalise software patents in Europe and then sue or extort GNU/Linux vendors which are based in Europe (Canonical is based in the UK, for example).
Speaking of IBM (a software patents proponent which is also using GNU/Linux), its like-minded friend has just lost a very crucial case. Yes, TiVo lost once again and since software patents are all it has left to compete with, this had huge ramifications. The stock obviously fell (again):
The first report appears to have come from the Wall Street Journal:
Dish Network Corp. (DISH) and Echostar Corp. (SATS) scored a legal victory after the U.S. Patent and Trademark Office ruled that TiVo Inc.'s (TIVO) patent claims over its "time-warp" digital video recorder technology were invalid.
This was later covered in:
The rest of the news is not about software, but hopefully that illustrates just how ill the patent systems have become. For years we've been reading about the brewing patent litigation mess in China and here is the type of maze exported to China by WIPO:
June 3 marked the 30th anniversary of China's membership in the World Intellectual Property Organization (WIPO).

[...]

By the end of 2009, 7.22 million trademark applications had been filed, with 4.27 million registered, as trademark applications soared to 830,000. All three figures rank first in the world.
What a waste of productivity. When it's all over there is just a big pile of paper (or terabytes of data) containing different people's monopolies, which largely intersect one another and disregard prior art. What's the point of this cumbersome bureaucracy?
The patent systems are growing increasingly insane now that people want patents on clothes and even patents on yoga: [via Richard Stallman]
The "videographs" are intended to provide irrefutable evidence for anyone hoping to patent a new style of yoga that the Indians got there first. A previous effort to define yoga, based simply on translations of ancient texts circulated to the relevant authorities, had mixed results, so now they are trying again.

[...]

The campaign to safeguard India's rich heritage of medicinal art, craft and practice has already scored major victories, forcing European companies to reverse patents on the use of extract of melon, ginger, cumin, turmeric and onions for a range of health products. In each case Indian government officials were able to comb the new digital library to submit carefully translated excerpts from texts ranging from 19th century medical text books to 5th century manuals of traditional ayurvedic medicine to support their claims.

[...]

The campaign to preserve yoga as Indian has its roots in a bid several years ago by Bikram Choudhury, the self-proclaimed Hollywood "yoga teacher to the stars", to get his Bikram yoga style patented in the US.
Are dance moves patented yet? How about eating and breathing techniques? Is sleep also a patent? Is that an infringement yet? With genetic patents abound, just being born or even conceived is a potential patent violation. But hey, more patents mean more innovation, right? It's common sense, assuming you're a lawyer. █
Permalink

Send this to a friend