08.26.10
Gemini version available ♊︎
The Power of One Microsoft Way?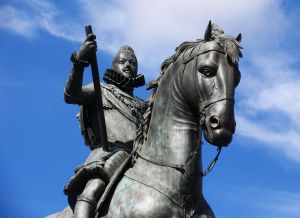 Summary: A new initiative from Novell helps explain Novell's tyrannical nature when it comes to software, which it would rather use to dominate customers and suppliers, as opposed to share and decentralise
"The Power of One" is about to become a new slogan/motto/tagline at Novell, based on its marketing chief. The intention of this statement can easily be taken out of context:
In particular we recently launched a company wide initiative called "The Power of One".

[...]

The Power of One is an important reminder to all that in most things "Small deeds done are better than great deeds planned".
Novell has been struggling to give power to others. Just like Microsoft, Novell is a control freak. Consider for instance yesterday's announcements about Fog Computing. Novell is all proprietary, unlike Red Hat. Novell's marketing people do nothing to emphasise "open source" in Fog Computing, either. Even when Novell tries to give an illusion of "community" it is mostly just Novell staff in a "community" gown (even the new community manager of OpenSUSE). Consider this new post from Novell's Andreas Jaeger. They have had trouble when board members evacuated OpenSUSE abruptly, so:
I see the following situations not handled:

* Less candidates than seats for a category (Novell/non-Novell)
* Equal number of candidates and open seats for a category (Novell/non-Novell)
* a board member resigning
* a board member disappearing and not engaging in the board
* a board member getting hired by Novell or leaves Novell
In order for Novell to not just give the impression of independence in OpenSUSE, something must be done. As it stands, OpenSUSE is all Novell (the management, the trademark, the direction, almost everything!) and this is going to cause trouble now that Novell sells itself. Based on OpenSUSE, someone has just created Me-OS. Maybe it's time to fork OpenSUSE [1, 2, 3]. █
Permalink

Send this to a friend