10.18.10
Gemini version available ♊︎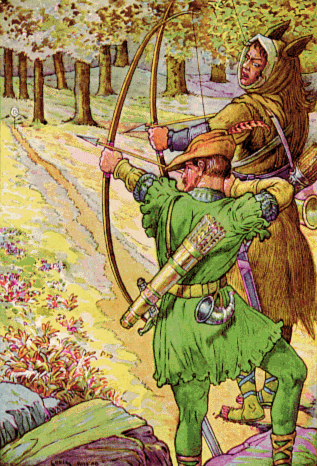 Summary: A survey of security news and an analysis of Microsoft spin, namely how the company diverts attention away from its failures and portrays itself as a security leader
YESTERDAY we caught up with 3 weeks of Microsoft (in)security news, adding to our record more evidence to show what we had argued earlier this month. While the former Microsoft executives who now run Juniper Networks help protect Windows from those many vulnerabilities (some of which are hidden), there is no denying of the fact that Windows vulnerabilities are on the rise [1, 2]. To highlight bits from the news, vulnerabilities multiply fast and they are found by the dozens:
VUPEN Security Discovers Critical Vulnerabilities in Microsoft Software

VUPEN Security, the world leader in vulnerability research and analysis, today announced that the VUPEN Vulnerability Research Team (VRT) has been working with Microsoft for six months to address twenty-one vulnerabilities discovered by VUPEN in major Microsoft software.
Also in the news:
• Windows full of holes, ready for Microsoft patch
In case you were wondering, the previous record was 34 in late 2009, which makes the number 49 seem even bigger. You have to wonder if we are getting better or worse about this security thing.
• Microsoft Issues Biggest Fix Ever For Windows, Explorer, Office
• Microsoft releases security patches for Windows, IE, Office
• Microsoft will roll out a whopper load of patches
• Microsoft Preps Record Security Patch Tuesday
• Microsoft Patch Tuesday expected to set record
• Microsoft's Biggest Patch Tuesday Ever — Better Update Your System, or Else
• Microsoft sets Patch Tuesday record, fixing 49 security holes
• Microsoft issues patches for a record 49 security holes
• Patch Tuesday brings record harvest of security fixes
As that last one puts it: "Many of these holes allow a remote takeover of your computer, in some cases after you do nothing wrong beside visit the wrong Web page. One such opening has frequently been exploited by the Stuxnet worm that's been running around the world."
Microsoft has only just done something about Stuxnet, which we wrote about in:
Now, any sane person would say that Microsoft and almost nobody else is to blame for these vulnerabilities and should therefore be held accountable. But not when Microsoft's spin machine occupies the news, though. Take the Bill Gates-funded Guardian [1, 2, 3, 4] for example. It serves as Microsoft's platform right now by publishing "Microsoft Removed 6.5 Million Bots From Windows Machines In Q2″ and it's the same propaganda the MSBBC published some days ago, having previously (just a week beforehand) given Microsoft's Charney the platform yet again. It's rather astonishing that journalists are able to portray Microsoft as the "good guy" in this story by merely reciting reports from Microsoft. It's an example of the failure of today's journalism and it's hard to tell just how much impact the former Microsoft UK executives who run the BBC or Bill Gates' sponsorship of The Guardian have here. A few hours ago our reader told us that "Bill Gates on BBC breakfast news later." Later this week we'll write about that too.
"It's rather astonishing that journalists are able to portray Microsoft as the "good guy" in this story by merely reciting reports from Microsoft."Anyway, here is a rant about what Microsoft is trying to do here and here are a few more examples of the Microsoft spin [1, 2, 3]. So fake news is good news? It should not be the case. Either way, it's clear that they portray Microsoft as the saviour, not the culprit, even though the problem itself was caused by Microsoft's continued negligence [1, 2, 3]. Earlier this morning we gave an example of similar spin. Here is the same propaganda with a "Zeus" flavour [1, 2]. The latter says that "Zeus-created botnets, known as Zbots, control many millions of computers — mostly Windows XP machines — in almost 200 countries." Okay, so why give Microsoft any credit? That's just mastery of spin. We wrote about Zeus in posts such as [1, 2, 3, 4, 5, 6, 7].
Watch out for the spin, some of which originates in the 'Microsoft press' (e.g. Kurt Mackie). As usual, Microsoft will just blame the users, even though zero-day flaws mean that any Windows computer can be hijacked even if it's fully patched. As for those who patch early, they take other types of risks and this bit of news is why people are reluctant to patch:
On Tuesday, Microsoft released updates for both Microsoft Office 2004 and 2008 to correct some security vulnerabilities in the software, but a number of people are having difficulties opening some Excel spreadsheets in Office 2004 after the update.

As mentioned by CNET member and MacFixIt reader Kurt in the comments of our article announcing the update:

"After applying the update yesterday, some Excel documents refuse to open. For a fraction of a second the open progress bar shows up, then nothing happens."

This problem has been echoed by numerous other Office users here at CNET as well as at the Office for Mac forums, and Microsoft's Mac team is currently investigating the issue.
Yes, that's why many people won't patch, either. Even those whose machine is not fully patched can sometimes blame Microsoft's poor quality of patches. █
Permalink

Send this to a friend