08.20.11
Gemini version available ♊︎
The USPTO is choking its own country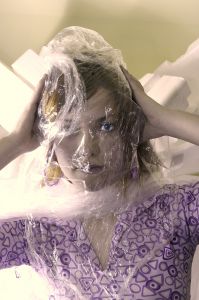 Summary: The corporate press and even US courts gradually start accepting that thought processes should not be patentable and this classification may include a lot of software patents
NEWS SITES are abuzz with reports and more formal documents that all provide an assessment of news we last touched on yesterday.
To quote Law.com, an authority in its field despite the obvious bias (lawyers): "As we've reported, the Supreme Court's decision in Bilski v. Kappos left many in the patent bar unsatisfied. Rather than resolving the hotly contested question of whether "business methods" are patentable, the justices issued a narrow opinion. Those hoping for a more forceful ruling than Bilski got their wish on Tuesday, in the form of a unanimous Federal Circuit decision that could be used to invalidate both method patents and patents for related software."
Timothy B. Lee says that "Specialist Patent Courts Are Part Of The Problem", noting (in page 2) that: "The creation of the Federal Circuit had another unintended consequence, too. The Supreme Court relies on disagreements among appeals courts—known as "circuit splits"—to help it figure out which issues require its attention. And when the Supreme Court takes a case, the existence of multiple, conflicting precedents gives the justices more raw material from which to fashion their own decisions.
"In the Chief Justice's first three terms, the high court heard five different patent cases, and all of them resulted in unanimous or near-unanimous reversals of pro-patent decisions by the Federal Circuit."
–Timothy B. Lee"But when the Federal Circuit became the only court ruling on patent cases, there were no more circuit splits and no more competing legal precedents. That might be why the Supreme Court seems to have barely noticed that the Federal Circuit was dramatically reshaping patent law in the 1990s. The high court reviewed only about a dozen Federal Circuit decisions between 1982 and 2004, and the ones it did review tended to be on narrow, technical issues. The Supreme Court finally began to give the Federal Circuit's handiwork some serious scrutiny when Chief Justice John Roberts took the bench. And the justices did not like what they saw. In the Chief Justice's first three terms, the high court heard five different patent cases, and all of them resulted in unanimous or near-unanimous reversals of pro-patent decisions by the Federal Circuit."
Might we see the next steps in a reform within weeks? Months? Years? Either way, it is a step in the right direction. Katherine Noyes' good piece on why software patents need to go was mentioned by TechDirt, which also notes that: "There's been a lot of attention lately to the massive problems with the patent system. Finally the problem has gone mainstream, in part thanks to the excellent This American Life episode on problems with the patent system. That seems to have emboldened other mainstream publications to finally run articles pointing out problems with the patent system, including the NY Times, the Huffington Post and PC World.
"Then there's the Economist, who actually was one of the first mainstream publications to highlight problems with the patent system…"
Masnick writes this very long post (with a list of prominent critics of software patents) and he then makes a very detailed list of suggestions. Add to his list of critics the Washington Post, which has just published the article titled "The Terrible Cost Of Patents", noting:
The cost of patents is going up, and that is not a good thing. After all, Google is paying $12.5 billion for Motorola largely for its huge mobile patent portfolio. In July, an anti-Google consortium ponied up $4.5 billion Nortel's patents (and they overpayed). Interdigital, Kodak, and others are looking to sell their patent portfolios. We are in the middle of a patent bubble.

If you think about the cost of these patents, technology companies are spending billions of dollars on assets which they need primarily to defend themselves against the rising tide of patent litigation. Those are billions of dollars that Google, Apple, Microsoft and others won't invest in new products, new jobs, new facilities or other economically productive activities. And by and large, they will not use these patents to create new products. Google is doing it just to protect Android from rival patent claims.
Here is another article which touches the subject:
Patents are a big draw these days and there's no doubt that HP has a huge portfolio of patents that could bring in billions of dollars.
And guess what? the public pays for it. There is this grave misconception that it all comes at the expense of large corporations like Google and those who run such companies. But no… it's the public which bears the burden of this "tax" on innovation (thought). Time for reform, no? At the very least limiting patents to what's physical and demonstrable to a patent examiner. That's what patent used to be once upon a time. Patents used to correspond to devices, not thought processes. █
Permalink

Send this to a friend