08.23.12
Gemini version available ♊︎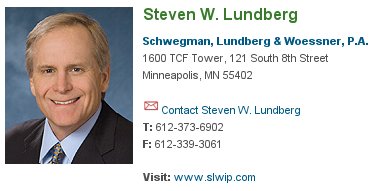 Summary: A complete roundup of articles we found and classification of them
THE LEGAL sites are willing to tell that "Congress Takes Aim at 'Patent Trolls' With SHIELD Act" (we covered it in [1, 2]), but the scare quotes around "patent trolls" help show that there is still some bias there. This is the sort of bias we find everywhere in the legal news — a bias that is so endemic and consistent. Other legal sites put in the form of a question the patent debate on which public consensus is well understood. To quote: "The idea of not having patents for the software industry is just coming into its own and making the rounds in various university classes on intellectual property rights. "The idea is a mainstream one," said John Allison, professor of Intellectual Property Law at the University of Texas. Although mainstream and with merit, classifying various industries according to whether they could or should have patent protection would be highly impractical, leaving the door wide open for manipulating the system."
Another article, not from legal sites for a change, says that
"[p]atent trolls claim to help inventors profit from their creations, but there is overwhelming evidence to the contrary. The truth is non-practicing entities have established a practice of collecting broad computer hardware and software patents with no intention of developing any products and then filing suit against companies for alleged patent infringement.
"Unethical at best, this practice often places financial hardship on small- to medium-size companies who are often forced to settle due to the prohibitive costs of litigation despite the arbitrary nature of the claim.
"In June, a Boston University study revealed patent troll litigation is on the rise, affecting 5,842 defendants in 2011 alone and costing an estimated $29 billion in direct costs. While large firms accrued more than half of the direct costs, 37 percent of the defendants were small to medium-sized companies."
Another decent new article comes from Brad Feld, who writes: "My startup, all five employees and $0 revenue, is being sued by a patent troll. It is madness.
"One must prepare for the reading accordingly and remember the vested interests at play.""Software patents are weapons of mass extortion. The trolls know that the cost of patent litigation is huge- millions of dollars for a thorough defense. The vast majority of companies do a simple cost benefit analysis and settle. It costs a pittance to file a lawsuit, a fortune to fight. A troll can sue many companies and live off the settlements. Trolling is a lucrative, legally sanctioned business model with virtually no risk. The longer this continues the worse it will get."
More opposition to patent comes from the press in NZ. To quote: "As I write this, the herculean struggle mostly known as Apple Inc v. Samsung Electronics Co Ltd is in its final stages. In the US at least. News about this fight has dominated tech news for months, spawned even more partisan vitriol than usual, and is really just complete rubbish. In August last year, there were court battles between the two in nine different countries over four continents. The vast sums of money both companies are spending on lawyers could be going to about a million better places. I'm not taking sides here though – the problem is the patent system."
So, to summarise, we continue to see pro-patents coverage from legal sites and the complete opposite from the rest. One must prepare for the reading accordingly and remember the vested interests at play. What's good for patent lawyers is not good for us, the 99%. █
Permalink

Send this to a friend