03.21.13
Gemini version available ♊︎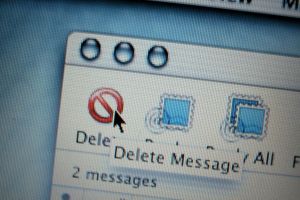 Summary: Anticompetitive elements of Microsoft's latest OS version and why it's worth minding
The fiasco around UEFI as an instrument of control through Restricted Boot is not benefiting from companies like SUSE or Canonical. Their complicity is noted to give the illusion that UEFI is openly accepted in the Linux world. It's a lie. GNU/Linux users hate it. Here is a new press release from UEFI stakeholders:
The Unified Extensible Firmware Interface (UEFI) Forum, a world-class, non-profit industry standards body of leading technology companies that promotes firmware innovation by creating specifications that enable the continual evolution of platform technologies, is gaining momentum as use of UEFI specifications increases in Linux-based operating systems, such as Ubuntu 12.10, Fedora 18 and OpenSUSE 12.3.

UEFI specifications enable cross-functionality between devices, software and systems. By design, UEFI technology lends itself to utility and applicability across a range of platforms. Including UEFI Secure Boot in Linux-based distributions allows users to boot alternate operating systems without disabling UEFI Secure Boot. It also allows users to run the software they choose in the most secure and efficient way possible, promoting interoperability and technical innovation.
Nonsense and hogwash. This was published elsewhere too. What UEFI promotion basically does is it ensures that PCs come with Vista 8 lock-in and Microsoft control. This is clearly abusive, but not as abusive as Vista 8 itself. Will Hill shares a claim that "Vista 8 wipes chromium browser, scribus, AV and a host of other user installed software with the "optimize tool". Vista H8 is optimized for Microsoft. Please boycott Microsoft and dump Windows." (source)
Here is the full rant, which says:
The optimize your PC tool, which comes with Windows 8 is very dangerous.
I ran the tool earlier today, and without asking for confirmation it optimized my system by removing Google Chrome Browser, Avast! Antivirus, PDF Creator, LibreOffice 4, OCR Software by IRIS, HP Photosmart driver and applications, Scribus, Skype and Posterazor.

At the same time all icons except the desktop was removed from the Metro page. This optimizer tool is VERY dangerous!
The other day we saw this review of Vista 8 from a GNU/Linux user. He says:
It has been a few months since Windows 8 came out, so a lot of enthusiasts have messed around with it and found out what it's all about. Many people have feared that Windows 8 would be an entirely new experience, and that our traditional workflow would be disrupted. Some people have even claimed that Windows 8 may cause them to abandon the operating system family and switch to Linux so that they can run up to date code without upgrading Windows. However, is any of this really the case?
See the comments. A lot of people are rightly pissed off these days because there is more pressure on people to pay for and use something they reject. Windows is losing market share, but not as quickly as it deserves.
Take a look at what happened in the Falkland Islands, a country with a farming/fishing population and few NATed PCs. There are only a few thousand people.
They seem to be leaving Windows, but that's not the most important data point. As a whole, Windows is losing its grip, but Microsoft continues to use an illegal grip on this market. Just because Microsoft is going away doesn't mean it should be allowed to get away with criminal behaviour as last noted in the previous post.
For Microsoft to say that OEMs actually want to embrace Vista 8 with UEFI lock-down would be a lie. OEMs already try to escape Vista 8 and this affects Intel's x86 monopoly too. As Pogson put it last ight:
There goes the Wintel monopoly. It's foundation is crumbling. Wintel has only one leg upon which to stand now, that restrictive EULA. Fortunately, that's easy to get around. JUST DON'T BUY THEIR DAMNED OS!
Microsoft has made that difficult though. And it is becoming ever more aggressive in its hardware tying and applications bundling. Where is the antitrust action? █
Permalink

Send this to a friend