04.06.13
Gemini version available ♊︎
Trojan bears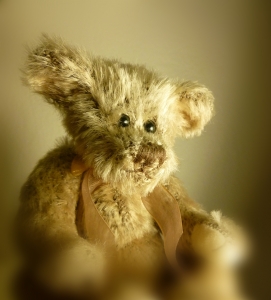 Summary: More on Red Hat's unprecedented move of hiring executives from Microsoft Corp.
Microsoft has already infiltrated — in the staff sense — several large companies such as Novell, VMware, Nokia, Amazon and Yahoo, to name just a few notable examples. It's always the same story. One Microsoft mole enters a top position, then fires many who are unfriendly to Microsoft's agenda, only to hire more former colleagues from Microsoft (or cancel projects that threaten Microsoft, replacing those with Microsoft collaborations). Red Hat should watch out because UEFI Restricted Boot shows signs of Red Hat softening too much*. Red Hat recently hired from Microsoft — news that continues to fascinate many, e.g.:
Balakrishnan had been with Microsoft since 1997, according to his LinkedIn biography. His positions included:

* Group Product Manager, Windows Storage Server;
* Chief Competitive Officer, India;
* Director, Virtualization and Private Cloud
* Senior Director, Cloud Platform
He was at Microsoft for 15 years, so it's not some rushed escape from Microsoft. It was several years ago when someone who had worked for Microsoft lobbied against Ogg on behalf of Nokia, which is now attacking VP8 and Android. Simon Phipps is trying to explain why Nokia is doing this:
Last month, I wrote about the battle between open source video tools and the entrenched industry around video. Google announced it had reached an accommodation with MPEG-LA to no longer imply that VP8 was threatened by MPEG-LA patents and it hoped to have VP8 standardized by MPEG.

At the IETF meeting where Google's staff explained the proposal, it was clear that the standards arbiters working for the companies with deep investments in MPEG H.264 were not going to make life easy. In contrast with the treatment received by other speakers, the Google speakers were constantly challenged by meeting attendees associated with H.264 — almost to the point of harassment. It also became apparent that Nokia — a company that, prior to its change of direction to become part of Microsoft's hegemony, had supported open source approaches — was poised to mount a challenge to VP8.
And therein lies the problem. Microsoft moles can change a lot from the inside. Red Hat is no longer void of Microsoft veterans. Never before did we see Red Hat hiring for its management team from Microsoft. █
___
* Other distro makers feel differently, but Canonical, itself already semi-infiltrated by Microsoft, did the same as Red Hat. "Explaining the concept of evil to a Canonical employee," wrote Will Hill, is not simple. Quoting JoinDiaspora: "He said, "Bill Gates isn't evil, he just likes getting a lot of money," as if money turns any harm into good. It's not often that you see such a naked expression of "It's OK because he does it for money."" The "yuppie nuremberg" defense won't work in justifying the hiring from Microsoft.
Permalink

Send this to a friend