06.19.13
Gemini version available ♊︎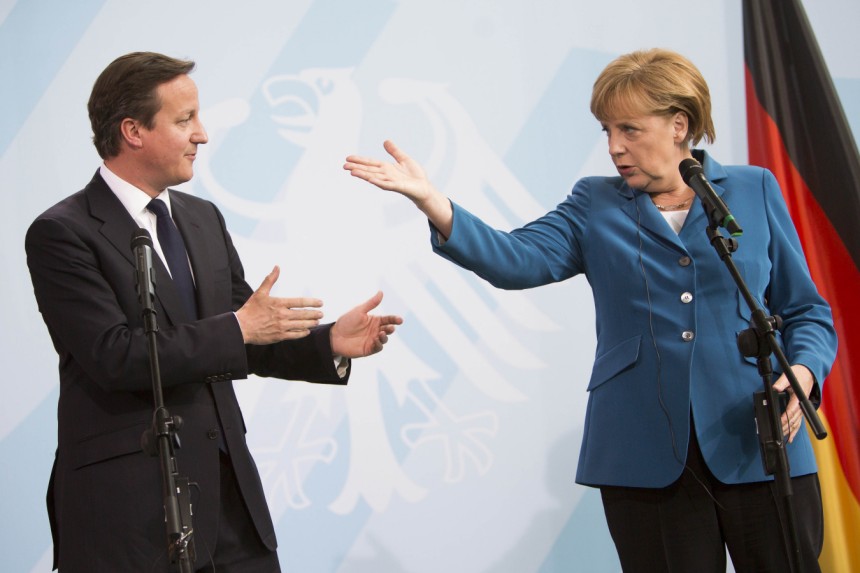 Photo from AFP
Summary: Following lobbying and perhaps intimidation or bribery, Microsoft binaries with privileged access to them (ripe for cracking by the malpractising NSA/CIA) are being put ahead of Free/libre software, despite the latter being recently mandated
Brits are unknowingly passing taxpayers' money to Microsoft as part of lucrative deals where ~$10,000 get spent per Windows desktop per year. This has got to stop. It is part of the systemic corruption which might also involve bribery, just as we predicted in light of revelations in China. Microsoft hits the jackpot when it manages to grab taxpayers' money, signing agreements to which the signer has no personal responsibilities or incentives to save (it is public money, not private). It is likely that Microsoft bribes the UK like it does in China, but soft bribery is harder to identify and prove. Microsoft is being taken to court over it, more recently in Portgual but not in the UK (the OOXML corruptions, including bribery, did lead to British court action, though it didn't get very far due to lack of funds).
I may as well add a disclosure and say that my employer has some clients in the British government, so I know a little more than I can publicly say. A lot of it is down to politics rather than technical arguments,
In any event, the news from the UK says that, as we expected, Microsoft lobbying managed to kill logical policy:
The government has quietly backtracked from its publicly declared preference for using open source over proprietary software.

The Government Digital Service (GDS) published its Service Design Manual in March, laying down mandatory standards for developing all new digital public services. The document stated: "Use open source software in preference to proprietary or closed source alternatives, in particular for operating systems, networking software, web servers, databases and programming languages."

[...]

Open source supporters blame the lobbying influence of the big proprietary software companies for the changes.

Mark Taylor, CEO of open source supplier Sirius, said: "It's gone beyond lobbying and has moved into threatening."

[...]

"What you are seeing here is proprietary vendors playing with this issue to attempt to retain dominance and control over an extremely financially lucrative market," said Taylor.
They now use a meaningless term instead of "open source" (which itself is not good as it does not emphasise autonomy and freedom). To quote again:
The UK Government has muted a preference for open source in the UK's "Government Service Design Manual", published in March 2013. The changes were quietly made to the manual and removed a statement that open source was a preferential choice for operating systems, networking software, web servers, databases and programming languages, replacing it with a new section: "Level playing field".
Assuming that self-hosted FOSS (server-client) is better than proprietary, here is another route they fail to follow:
The Government Digital Service (GDS), the new home of G-Cloud, claims it contributed £500m worth of government savings in the past year.

The Efficiency and Reform Group – the part of the Cabinet Office which includes the GDS – claims to have saved £10bn between 2012 and 2013 thanks to a range of measures including the sale of empty buildings and Civil Service reform.

Of that figure, which the government claims is equal to three million primary school places and 260,000 nurses, half a billion pounds (five per cent) came from the GDS.
This is similar to what happens in Berlin, Germany. As one writer put it, FOSS proposals get "binned" for no good reason.
A proposal by the Greens in the parliament of the German State of Berlin, to switch to using open source for the senate's IT systems, was rejected this Monday. The state government coalition parties, the Social Democratic Party and Christian Democratic Union, instead accepted guidelines to base the senate desktop systems on open standards.
Mr. Pogson says "FUD Delays Migration To FLOSS in German State of Berlin" and this coincides with this important news which should serve as an alarm;
In an op-ed in Spiegel Online German Justice Minister Sabine Leutheusser-Schnarrenberger characterised PRISM as "dangerous".
NSA is made aware of Windows back doors that can be exploited in Germany for industrial or political espionage and Dr. Glyn Moody stresses that nobody should ever trust Microsoft again because "the first things that Microsoft does is to send information about those vulnerabilities to "multiple agencies" – presumably that includes the NSA and CIA. Moreover, we also know that "this type of early alert allowed the U.S. to exploit vulnerabilities in software sold to foreign governments"." The FSFE's coordinator in Germany called this analysis "Must Read" some minutes ago. He is right. Last week Dr. Moody wrote an article in TechDirt about how PRISM/ECHELON got used for espionage, alluding specifically to Germany.
All citizens outside the US should urge their government to abandon Microsoft in the name off national security. As a German citizen residing in the UK, I found the above news rather disturbing, especially because it comes in the midst of so much worldwide controversy over foreign surveillance, back doors, and so on. There is a lot more at stake than convenience or those infamous vendors-officials relationships. Since the words "treason" and "traitor" get thrown around far too much these days, perhaps it's time to label "treason" or "traitor" those who are ushering in Microsoft into governments' IT systems. █
Permalink

Send this to a friend