09.25.13
Gemini version available ♊︎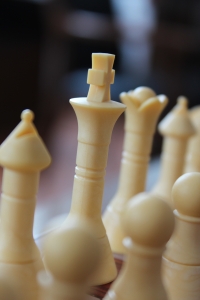 Summary: Not just cost but technical edge too seemingly help drive GNU/Linux as a choice for gamers and game makers
Gabe Newell from Valve believes that GNU/Linux is the future of gaming. He helped promote GNU/Linux as a platform for games in the very recent LinuxCon [1-4], almost stealing the thunder from the "Cloud Computing" hype [5] (surveillance computing).
What's really noteworthy is that over the past week there have been quite a few announcements about games that are coming to GNU/Linux, not just via Valve ("SteamOS" is in the headlines right now [6,7], along with more Steam titles [8] that make headlines [9-13]). Performance under Ubuntu 13.04 is said to be much better than under Vista 8 [14]. The same goes for OpenGL versus DirectX [15].
Some GNU/Linux are not really news [16-18], but those that newly arrive at the platform [19-24] are, 'big' titles like Doom 3 [25] matter, and various other games [26-35] help show how GNU/Linux was transformed into more of a gaming platform, with even more devices being build around it [36]. Perhaps Newell was right and GNU/Linux is the future of gaming [37]. It took a whole to see this dream materialising. A new version of Wine has come [38,39] with further improvements [40], bridging the gap for some games whose developers have not used cross-platform APIs [41], so through Wine too — despite performance penalties — games continue to land on GNU/Linux even if they were never build for it. █
Related/contextual items from the news:
Thanks to the Raspberry Pi and gamers, Linux is all set to come out on top, says Sean Michael Kerner

"Linux is the future of Gaming" are the words loud and clear during the keynote by Gabe Newell, the CEO of Valve Software, at Linux Foundation's 2013 North American LinuxCon event.

Technology has entered a new era in which software is no longer a differentiator, but the foundation that the "big winners" are building their services on, Jim Zemlin said today in his annual State of Linux speech at LinuxCon and CloudOpen North America in New Olreans.

The Linux-based living room gaming announcements Valve co-founder Gabe Newell promised last week began today with the unveiling of SteamOS, a new Linux-based operating system focused on living room gaming.

Valve – the company behind gaming distribution behemoth Steam – are to reveal more details on their up-coming 'Steambox' gaming console next week.

Running With Scissors has revealed some but not all of the details of what will come with the Postal 2 (Steam, Desura) DLC!

Fortix 2 is finally hitting the Linux platform! As of September 17, 2013, Fortix 2 will be available on Steam. Now all three platforms can enjoy the classic arcade gameplay of Fortix 2. It has been a long time coming for this event, and we would like to thank the Linux community for the patience on the matter.

In a scary twist that reinforces Valve's distaste for Windows 8, it turns out that the Source engine — the 3D engine that powers Half Life 2, Left 4 Dead, and Dota 2 — runs faster on Ubuntu 12.04 and OpenGL than Windows 7 and DirectX/Direct3D.

Developed by Polypusher Studios for PC, Mac and Linux, Montague's Mount is a first person psychological rollercoaster ride through isolation, desolation and one man's tortured mind all set against the bleakness of an isolated Irish island. The player regains consciousness on a windswept beach, with no memory of the past.

The Fall is a dark, action platformer based on the unison of atmosphere, adventure and exploration.

Playing as an unidentifiable creature named Gomez, your goal is to find the missing pieces of a Hexahedron scattered across the world before it's too late. Though the world looks 2D, FEZ has a trick up its sleeve that makes it far more unique than the platformer lets on at the start.

Have you ever wanted to be president? or prime-minister? Convinced you could do a better job of running the country? Let's face it, you could hardly do a worse job than our current political leaders.

BlastEm has the goal of being an extremely accurate Genesis emulator while still running on relatively modest hardware by using advanced techniques. Currently, there's a lot of work left to do on the accuracy front and there are a lot of optimizations I want to do, but BlastEm is still quite usable for certain purposes. Many commercial and homebrew 3 run well and the performance seems to be good on my relatively modest AMD E-350 powered laptop and Intel Atom based HTPC.

Alien Arena is a is a free first-person shooter computer game similar to the Quake, Doom, and Unreal Tournament series. You can play Alien Arena online with other players or if you don't feel skilled enough you can choose single-player matches and play against bots. The game's content is proprietary, but its engine is open source (CRX engine). An internal server browser helps you to find other players online and there is also an IRC client for chat between players. Alien Arena is available Microsoft Windows, Linux, FreeBSD and OS X.

Hopefully, you remember my escapade with Pandora, which was given to me by the company's CEO for evaluation. In the first installment, we discussed mostly the look & feel and the amazing hardware of the test unit. In the second, we focused on the Xfce build and the modded Android port. So far so good, with some points for improvement.

Gabe Newell, CEO of Valve declared that proprietary software and closed platforms are gaming's past, its future is open and on Linux.

The latest bi-weekly Wine development release, Wine 1.7.2, is now available.

The Wine development release 1.7.2 is now available.

An online car racing game that PC Gamer voted "Best racing game of all time" has hit Linux in the form of an alpha version that uses Wine.
Permalink

Send this to a friend