11.01.13
Gemini version available ♊︎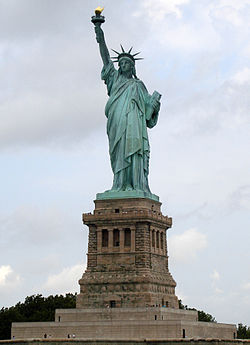 Summary: Public sector moves to Free/Open Source software (FOSS) show an international trend which even the home of most giant proprietary software multinationals seems to finally follow
THE painful news about the French Ministry of Defence and Microsoft is easily superseded by plenty of wonderful news about public services/government departments embracing Free software all around the world (even here in the UK there are some examples which are not publicly advertised). It turns out that corruption (such as bribery) from proprietary software giants is not enough to conquer everything which the taxpayers are funding. An important point needs to be made here. The situation is vastly different when it comes to private businesses, which are usually accountable to nobody. That's what makes the public sector so unique and worth debating in public.
Good news comes from the French police [1], which explains Microsoft's role in losing its grip (Windows XP patching cycle is ending). The French Interior Ministry, as it turns out [2], is also moving away from Microsoft (on 200,000 PCs). What an amazing number! And just to think that Mozilla so foolishly stopped developing Thunderbird any further, leaving people vulnerable to surveillance-friendly E-mail alternatives (E-mail on the Web cannot properly facilitate encryption).

In other exciting news, Jamaica is moving to freedom with GNU Health [3]. It is a "project of deploying GNU Health within their Public Health Care system." [4]
Jamaica suffered European occupation for centuries, so hopefully its embrace of GNU will aid its autonomy and Independence, not to mention domestic job creation for programmers. Now it remains for the United States' Department of Health and Human Services to follow suit [5] and fulfill its promises.
My online friend, who is French, said a week ago [6] that "[s]omething is becoming increasingly obvious: FOSS has come of age." He is very much right and the point he makes was made here before. We take for granted now what we once really craved for. The Open Source Initiative (OSI) is getting stronger now, adding a General Manager [7] called Patrick Masson, formerly UMassOnline's Chief Technology Officer (University of Massachusetts, which is a public university). █
Related/contextual items from the news:
Permalink

Send this to a friend