03.27.14
Gemini version available ♊︎
Microsoft is trying to hammer the competition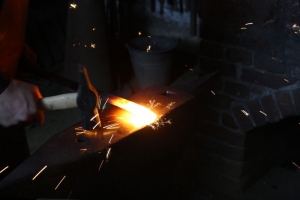 Summary: Vista 8 is reportedly including interception of GRUB as part of the update process, in the name of 'security' of course; Microsoft also offers money for people not to embrace GNU/Linux
EARLIER this year we published the post "When Microsoft Deletes Windows and GNU/Linux" and it was about UEFI — the appalling 'innovation' which does nothing beneficial for Linux. On the same month we showed that "Microsoft Remotely Deletes Free/Open Source Software From Windows". Almost exactly one year ago we called for antitrust action, noting that "Microsoft's Vista 8 Deletes Competition" (with UEFI), so there is clearly a pattern here. We have accumulated evidence over time. In 2010 we showed that "Microsoft Continues to Sabotage GNU/Linux Installations Using 'Updates'" and it seems to be happening again.
Last night Susan Linton noted that someone found "Windows update deleted his GRUB boot loader and turned on secure boot".
This is clearly technical sabotage, not increasing security. It is only increasing Microsoft's financial security, by means of sabotage. In the name of "security" many tyrants take extreme actions, not just in computing. Here is another take on the report from Reddit: "He claims that after the Windows System Update GRUB 2 was removed, and UEFI booting was set to "secure boot" which it wasn't prior to the update. During the update, Windows 8 mentioned "there is a security problem with your computer" that needed to be "fixed"."
Here is a report predating it, this time from a Romanian news site: "A user who was dual-booting Xubuntu and Windows 8 has reported that one of the latest updates for Windows 8 has actually deleted the GRUB and switched UEFI to secure boot.
"Linux users are not strangers to the problems caused by dual-booting. It's a well-known fact that if you install Windows on a PC or laptop that already has a Linux operating system it will delete the boot loader. It can be fixed easily, but the GRUB, for example, recognizes Windows operating systems and integrates them so that the user is not affected.
"A Linux and Windows 8 user has reported on Reddit that one of the updates performed by Microsoft's operating system deleted the GRUB boot loader and set UEFI to secure boot. Moreover, after he restored GRUB2 (which is done pretty easily, as illustrated in our tutorial) now there are three entries besides the Linux one."
If this true (which it most likely is, based on comments), then Microsoft will surely try to pretend it's just an accident. Plausible deniability is Microsoft's similarity to the CIA. Violence trumps moral values.
The same site says that "Microsoft's Website Thinks That All Linux Systems Are Windows 8.1″ (unlikely to be happening by accident, probably by design).
Perhaps what we are witnessing here is a serial criminal, Microsoft, trying quite aggressively to promote Vista 8 because large companies move to GNU/Linux rather than Vista 8 when they abandon Windows XP. According to this other new report, "Microsoft has dished out a $100 on-the-spot discount to make you switch on over to a new operating system." Guess which one?
So now there are subsidies (or bribes) too. Typical Microsoft, And when these don't work they resort to FUD and media infiltration.
Microsoft should not be allowed to get away with this. There should be lawsuits and antitrust actions. Don't believe that because Microsoft changed its public face/mask (CEO) it actually changed its way or its real leadership (behind the scenes). The company has a long track record of abusive behaviour and you cannot deal with thugs gently, you must react rather aggressively. █
Permalink

Send this to a friend