04.07.14
Gemini version available ♊︎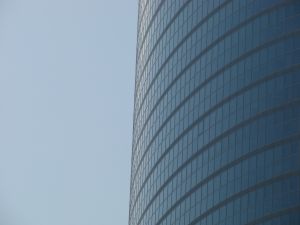 Buildings around Sony HQ in Tokyo
Summary: New examples of so-called 'IP' being used to oppress society, censor society, and perform extensive surveillance on it
THERE IS some real criticism of the so-called "IP" (intellectual monopolies) movement these days, even in some of the corporate press. TechDirt points out that Newegg has just crushed a patent troll [1]. The problem, however, is that the media mostly tackles the issue which is trolls (tackling one patent at a time) rather than cover the real issue, which large corporations don't want fixed (right now they lobby against patent scope reform at SCOTUS).
It's not just about patents, either. Copyright monopolies are getting more draconian over time and according to [2,3], the company which attacks Android using patents (Sony) is now attacking Open Source films using bogus DMCA requests. Over the years we have covered many other reasons to avoid anything from Sony. Now there is yet another reason. This abuse is systematic, not an "oops". Simon Phipps (OSI) said he had tried to upload the original video ("Sintel") and was blocked, whereupon he appealed and asked others to do the same. British law and British politics mostly overlook these serious abuses [4] which are monopolies on ideas and works. British politicians are generally quite horrible; they serve corporations, not people. Just look how many British politicians lobbied against net neutrality in the European Parliament last week.
"What we have right now is the criminalisation of more and more digital activities which were perfectly legitimate activities before digitisation."Not too long ago, a business of a German living in New Zealand was shut down using an illegal raid along with abuses of surveillance and police powers (and literal stealing of people's personal and business data [5]). Dropbox, which was on the leaked PRISM slides as "coming soon" (Microsoft was first in PRISM's slides/timeline), plays ball with those who are abusing powers [6], using suspicion alone as justification for suspension and/or censorship. This also means that Dropbox is accessing all files that people are uploading. Copyright provides/equips Dropbox with a convenient excuse for doing so, showing again that copyright, surveillance and censorship typically go hand in hand. Dropbox is definitely something to boycott (better now than later).
The world needs to learn how to share. Corporations need to learn how to cooperate. What we have right now is the criminalisation of more and more digital activities which were perfectly legitimate activities before digitisation. █
Related/contextual items from the news:
Permalink

Send this to a friend