12.09.16
Gemini version available ♊︎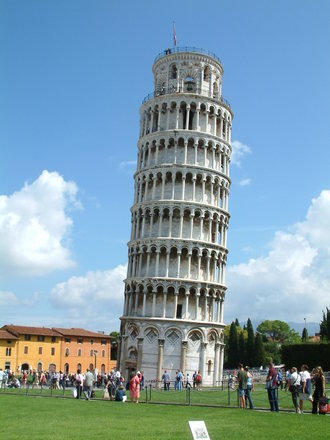 Summary: A look at some of the latest issues surrounding the European Patent Office, whose insistence on denying the problems and instead attacking those who bring up legitimate concerns, will spell its doom
THE Administrative Council must act. It must act fast. Battistelli "will end up standing at the top of a pile of organizational rubble," The Register said this week, alluding to Battistelli's ambitions of power at the expense of the integrity of the EPO. WIPR wrote about the subject at least twice this month (so far) and one person noted: "What are the odds that WIPR will get by a DDOS attack soon …"
Well, IP Watch was recently down for a very long time (almost a day) and readers of ours suspected it was due to DDOS, so we asked them about it. Some speculated it may have been DDOS due to their reporting on EPO matters, but they told us this was not the case. As a reminder to all readers, at least 3 sites that regularly write about the EPO or its managers have come under repeated, chronic attacks, so this seemingly flippant response isn't trivially reducible to paranoia. All those sites also received legal threats from the EPO or its managers.
The EPO is in an agonising process of collapse. It's sad that it had to come to this and as The Register put it, "organizational rubble" may be the end result. Currently, as we noted earlier this week, the EPO is replacing staff with interns (we gave another example of this yesterday) and here comes the EPO again, reaffirming this belief with a 'job' advertisement (not really a job but an internship; warning: epo.org link). "Learning by doing," they call it, "this programme involves working on actual case files & running prior-art searches…"
Imagine how low the pay will be. The EPO under Battistelli is certainly racing to the bottom, both in Europe and internationally. Patent quality is just one among several aspects of rapid decline and software patents seem to be entering Europe not through national patent offices but through the EPO, which is acting in defiance of European authorities and their clear instructions to the EPO.
Here again is the EPO pushing software patents. To quote: "Looking forward to tomorrow's [today's] @EPOorg conference on #industry40, #IoT and #patents – Who will be there as well? http://bit.ly/2edht4A pic.twitter.com/EWMtUE37I0″
The software patents proponents are going to this EPO event that promotes software patents (see event's description) and one of them, Bastian Best (nice person by the way), told his followers: "Looking forward to tomorrow's @EPOorg conference on #industry40, #IoT and #patents – Who will be there as well? http://bit.ly/2edht4A"
He later told me: "EPOorg joined by many #founders, #entrepreneurs and #companies large&small who protect their inventions with #patents"
Benjamin Henrion corrected him by saying "those are called trolls." Maybe an exaggeration there, but no doubt the event won't attract actual developers but those trying to prey on or tax them. As Henrion put it on an earlier occasion, "yet another echo chamber?"
Well, yes, for sure.
Patent scope at the EPO has truly gone bonkers under Battistelli, who measures "production" (a commercial term) not in terms like patent quality, improving reputation etc. He just wants an assembly line manned by drones like interns, who cannot distinguish between novelty and gobbledygook.
Here is another new article from yesterday, about yet another area (not software) where the EPO simply ignores the European Commission/Parliament and patents the craziest things:
LSPN 2016: EPO patent director talks about patentability of plants

Heli Pihlajamaa, director of patent law at the European Patent Office (EPO), yesterday outlined the latest developments in the area of plant patentability.

She was speaking at the Life Sciences Patents Network Europe conference hosted by Life Sciences IP Review in London.

On November 3, the European Commission adopted a notice clarifying certain articles of Directive 98/44 on the protection of biotechnological inventions.

The aspects of the directive concerned have "always been criticised by the European Parliament and by several non-governmental organisations".

The most important one, according to Pihlajamaa, is the patentability of products obtained by essentially biologic processes. The notice said such products are unpatentable.

Although the notice is a non-binding instrument, the Court of Justice of the European Union (CJEU) has "followed such notices in their decisions".
We are not sure why the EPO's management actually believes this is a good idea. Well, it may be good for "production" in the short term (more patents), but what will people start to think about EPs and their worth? This actually damages anyone who has been granted EPs (European patents) over the past couple of decades.
Speaking of "production", it looks as though the new bureaucracy — not the scandals — continues to occupy space in legal firms' blogs/sites. "From 1 November 2016," one of them has just said, "it is necessary that both the Assignor and Assignee execute an assignment document in order for such document to be accepted as evidence of a transfer. It is believed that this change has been made in response to an acknowledgment by the EPO that the practice to date was not consistent with Article 72 EPC."
Will those new interns even manage to handle all this? It takes years to train an examiner and as for Patent Administration, this is the department under the most stress (with suicides), so giving them more work is just about the last thing the EPO needs. Does Battistelli intend to try to replace them too with machines? To quote an anonymous person who is familiar with the EPO, "For the state we're in with EPO, an end would be an incredible progress." █
Permalink

Send this to a friend