07.31.17
Gemini version available ♊︎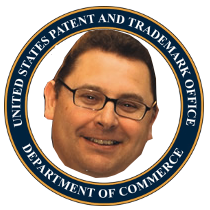 Summary: IAM, which is known for its pro-patent trolls and Microsoft-leaning coverage, foresees more patent aggression (based on the Editor-in-Chief)
THE USPTO spent decades granting software patents. A lot of them are totally bunk, more so after Alice, but they continue to exist and they are used in bulk to shake down OEMs that distribute GNU/Linux. This was covered last night in light of Nokia's actions, which are still prominent in the news (earlier today, e.g. [1, 2]). Nokia is adopting the Microsoft-led modus operandi which is overwhelming Android OEMs with patent fees, over-encumbering them with costs; in the patent profession/s this strategy is known as "patent stacking".
"…in the patent profession/s this strategy is known as "patent stacking"."Joff Wild, who runs IAM (it was funded in part by a patent troll that Microsoft had armed with Nokia's patents), wrote this morning that we should "expect more to follow," i.e. the Microsoft-led Nokia will attack even more Android OEMs (it's already "done" with Apple). Here is the eyebrow-raising part of Wild's euphemisms-filled 'masterpiece':
But it was not just the Apple deal. Suri referred, too, to the recently concluded Xiaomi agreement: "We also closed a licensing deal with Xiaomi, a milestone win with a Chinese smartphone vendor, setting the stage for us to engage further with other vendors in the country."
It's all about patents and payments for patents. It's a settlement. Hardly a win for Xiaomi, which was also extorted by Microsoft a year earlier.
Can anyone else feel the "love" Microsoft must have for Linux? Microsoft loves Linux like pythons love rats.
"It's not too hard to see one major motivation for Microsoft's de facto takeover of Nokia."In the case of Nokia, billions of dollars are extracted from one OEM (Apple) just for patents. That can be the difference between life and death for some OEMs. A press release from today spoke of a patent settlement which included "one-time payment of $13 million…"
In the case of Nokia we're talking about billions, not millions. It's not too hard to see one major motivation for Microsoft's de facto takeover of Nokia. As we've pointed out since 2011, it has a lot to do with patent stacking. █
Permalink

Send this to a friend