11.26.17
Gemini version available ♊︎
Trolls' alter ego; they used to be called "patent sharks" — now a broader group of predators or parasites whose existence is based solely on patents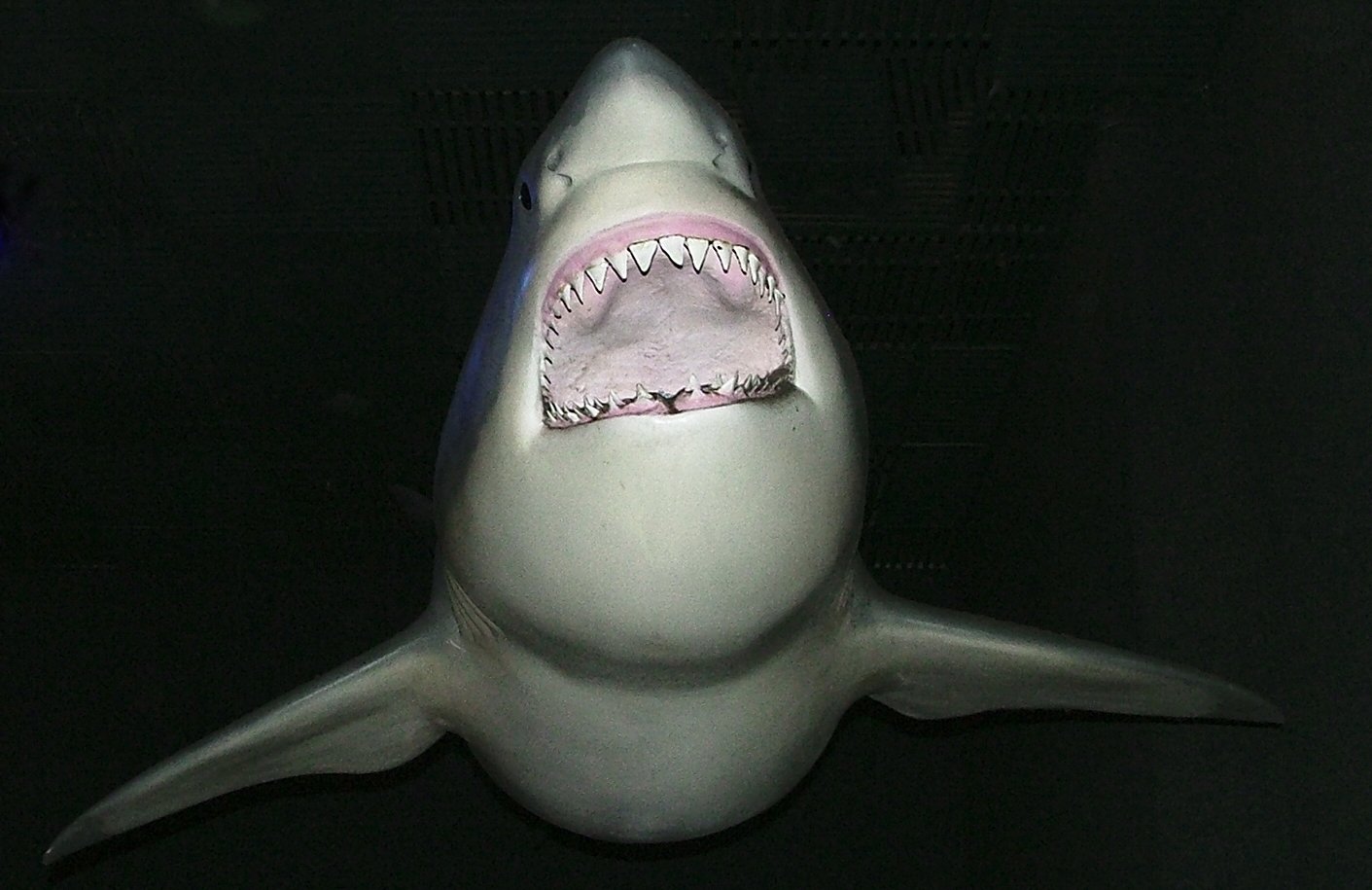 Summary: A roundup of news stories which serve to illustrate the depths of the methods now employed by patent predators, to whom nothing is out of bounds (in the name of patent predation)
THIS morning an article by Brian Nearing was published in the mainstream media. It's about the US patent system (USPTO) and PTAB, or more specifically about attempts to dodge PTAB inter partes reviews — a subject we have written many articles about. What's particularly odd about it is the summary: "Senators call tribe's ownership of trademarks "legal fiction"".
This has nothing to do with trademarks. It's about patents. Can the author/editor not distinguish? Generally speaking, copyrights, trademarks and patents are very different. Stop calling these "IPR", "IP" or "intellectual property [rights]". These propaganda terms are intended to mislead and demonstrably that deception succeeds sometimes. The article's headline and body are OK and many quotes are included in it (after the introduction).
At the St. Regis Mohawk Reservation on New York's side of the St. Lawrence River, there is a casino, a broadband company, and a television studio. But pharmaceutical and computer software facilities are nowhere to be found.

This fall, the tribe and its 15,600 members put no money down to become new legal owners of federal patents for a multibillion-dollar eye medication, as well as for computer software programs that help drive tech giants like Microsoft, Apple and Amazon.

[...]

Last month, Sen. Claire McCaskill, a Missouri Democrat, said patent sales to the Mohawks were "one of the most brazen and absurd loopholes I've ever seen, and it should be illegal."

She has introduced legislation seeking to abrogate tribal sovereign immunity.

In a letter this fall, four other U.S. senators called the deal a scheme to protect "Allergan's market monopoly — and its profits — at the expense of people who need the drug."

That letter was signed by Sens. Bob Casey Jr. of Pennsylvania, Sherrod Brown of Ohio, Margaret Wood Hassan of New Hampshire, and Richard Blumenthal of Connecticut.
We expect that practice to be made illegal soon. We also expect the US Supreme Court to cement PTAB's role, as we said earlier today. Hearings in Oil States Energy Services v Greene's Energy Group start in about 24 hours from now.
PTAB is, contrary to the above, also under attack from few American politicians. About a week ago we saw this article about an Oklahoma CEO. This is total, unadulterated rubbish. It's a puff piece for the patent trolls' lobby (STRONGER Patents Act of 2017). When talking about STRONGER [sic] Patents Act always remember that what they mean by strong is the very opposite of strong. It means crappy, low-quality, weak patents. We wrote quite a few articles about it (as early as summer) and why it'll never get enough Congressional support.
Patent maximalists are nowadays on the retreat and they typically rely on mischief and deception, just like Team UPC in Europe. Such is the case with the Mohawks and STRONGER [sic] Patents Act. What next/else will they try? Shaming another USPTO Director out of Office? Burning (literally) patents in an illegal protest on USPTO premises? Fake scandals regarding PTAB? Fake news?
Notice how the patent trolls' lobby (IAM) spoke about Qualcomm's latest patent thicket. "Very quietly" it came about because the public knows it's a predatory shark and its fees are nothing but 'protection' money. Also notice the attack on free speech itself. Last weekend we wrote about how the EFF got repeatedly sued for mocking patents. The judge said that it's OK to mock bad patents, but only after the EFF had spent a lot of money and time (legal altercations). Several days ago the technical media wrote about it as follows:
A federal judge in California has ruled in favor of the Electronic Frontier Foundation after the organization was recently sued over its "Stupid Patent of the Month" blog posts. As a result, the advocacy group is not required to remove a recent post simply because an Australian patent entity (often called "trolls") doesn't like it.

The case began back in April 2017 when EFF countersued an Australian company that it previously dubbed as a "classic patent troll" in a June 2016 blog post entitled: "Stupid Patent of the Month: Storage Cabinets on a Computer."

In 2016, that company, Global Equity Management (SA) Pty. Ltd. (GEMSA), managed to get an Australian court to order EFF to remove its post—but EFF did not comply. In January 2017, Pasha Mehr, an attorney representing GEMSA, further demanded that the article be removed and that EFF pay $750,000. EFF still left the post up and then sued regarding the Australian court's injunction.
The EFF uses databases like Docket Navigator and Lex Machina to 'hunt' patents and will hopefully carry on in spite of years of SLAPPing. Google too has a repository of patents and days ago a press release said that "CPA GLOBAL CONTRIBUTES DATA TO GOOGLE PATENTS PUBLIC DATASETS BIG DATA PROJECT" (but with Google one cannot track actual lawsuits, for strategic take on patents that escalated into legal action).
The more marginalised patent sharks feel, the more aggressive they'll become. Like a cornered animal… █
Permalink

Send this to a friend