06.26.18
Gemini version available ♊︎
…And which seriously injures people (workers reportedly fell), including stakeholders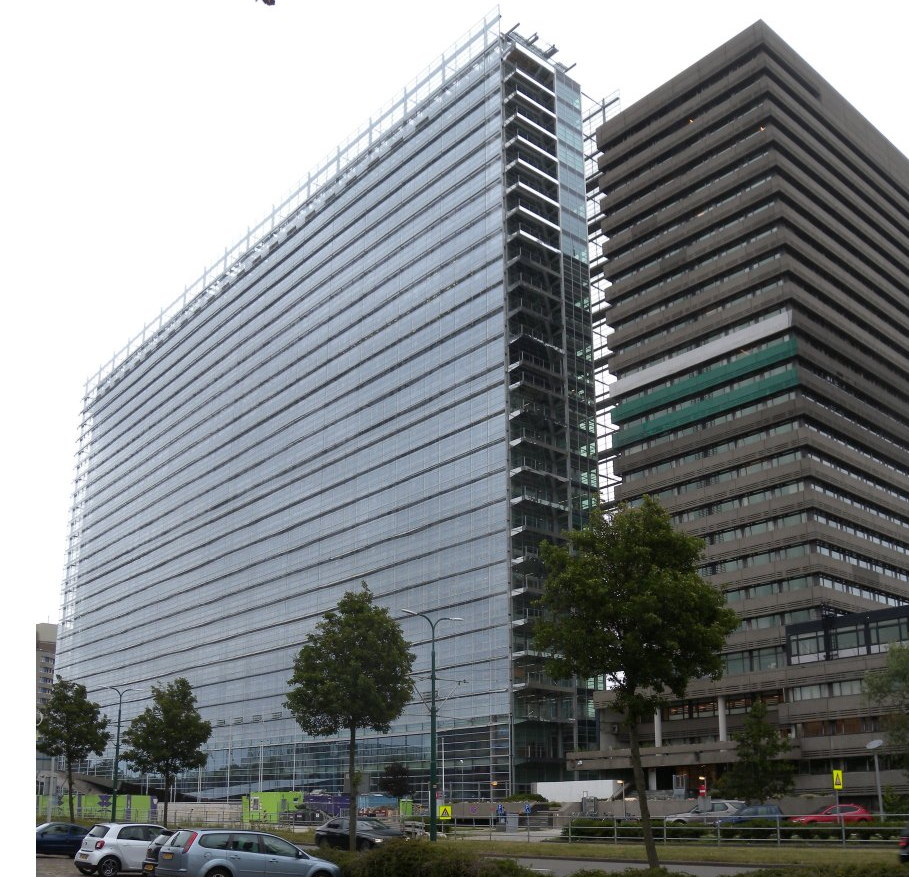 Picture from this month. It's still a construction site and it's clearly not finished. On the right: the "old" tower, which will later be demolished. June 2018 (street view).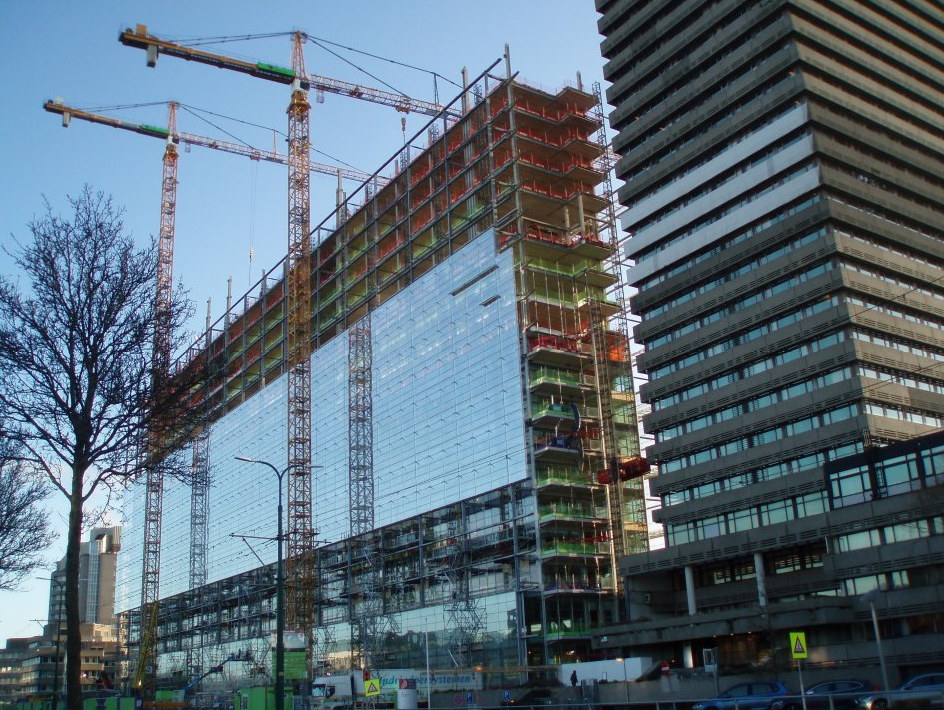 Picture from two years ago. The contractor had already made massive losses on this project while Battistelli used the money/budget to secretly build himself a posh pub in Munich.
Summary: A reminder that tomorrow's 'inauguration' [sic] ceremony in the Netherlands will actually be celebration of an unfinished project that grossly overran its budget (at the expense of the contractor) and which locals do not want anyway
"According to a VP1 announcement," told us a reader, "his Majesty the King of the Netherlands will be present at the inauguration ceremony for the new building, which takes place on 27 June 2018."
As readers may recall, the EPO actually prematurely celebrates an unfinished piece of work which is a fire hazard [1, 2].
But there's more to it. "Project New Main TH," told us a reader, or "The Blatterstelli Complex," as some call it, "is a class of its own. The following information is from the "Project New Main TH" November 2016 Newsletter…"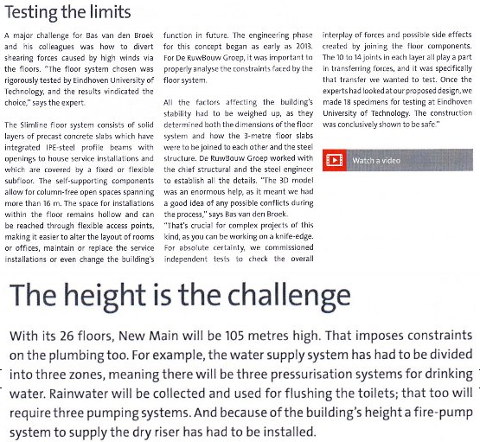 The Sky is the Limit?
Not quite.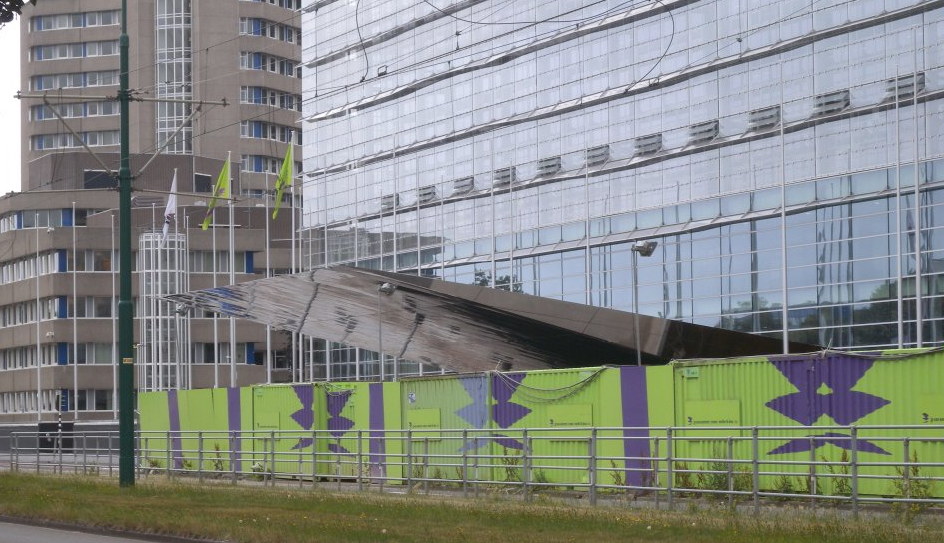 Pictures of the new tower, "Project New Main TH," reveal the creases and issues. This photo was taken in June 2018 (entrance canopy, waste containers still to be removed).
"The interior of the building is not finished," we got told. "The guests who attend the inauguration ceremony will only be able to visit few parts of the building."
They're going to visit a 'spiced up' construction site with a designated area for Battistelli's little festival. He loves festivals and, as usual, it's all about him (at the expense of the EPO).
"Most inhabitants of the historical town Delft (in direction south-east) dislike the building since it is visible from far," a source told us. "They say it ruins the landscape."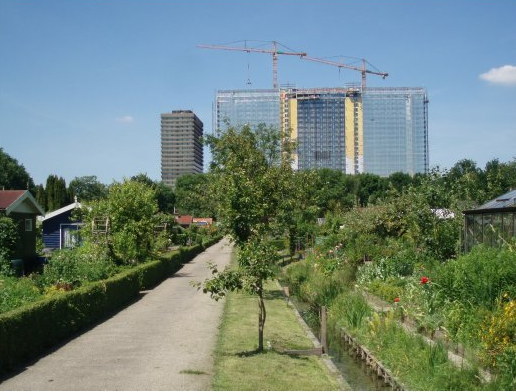 Eye sore for the locals. August 2017 (view from south-east).
Was the following issue foreseen?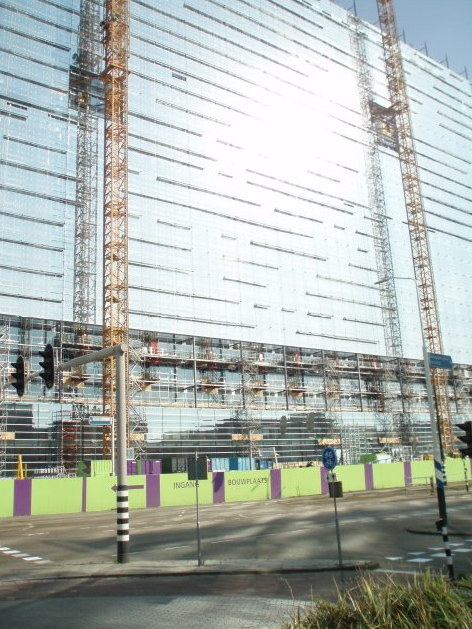 Blinding effect of the glass front.
"The Blatterstelli Complex" — just like Battistelli — is lots of glamour around very bad ideas. How about this?
As our source told us: "Satiric illustration of "Project New Main TH": entrance controls with X-ray machines, camera surveillance (about 500 cameras on the EPO site, 200 in the new building alone). That's called "transparency" of staff and visitors, including patent attorneys. What shall remain in the dark is the wheeling and dealing of top management (President and VPs)." █
Permalink

Send this to a friend