01.01.23
Gemini version available ♊︎
Earl Grey for the grey little fella', please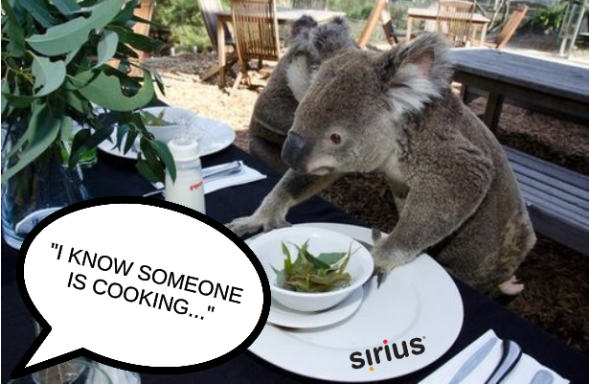 Maybe Sirius management wants its staff to also starve to death (the above is based on a real quote from a fake imposter boss)
Summary: Sirius 'Open Source' will continue to occupy time and space in January and February of this year; we're starting to wrap up the series that's based around the report (sent to 3 managers before we left the company)
THE new year has begun! For some, in Sirius at least, the future is unclear. We can imagine that there are ongoing or impending disputes among managers and remaining stakeholders (e.g. "owner of Sirius"), seeing that the company is not what it claims to be. We envision a bitter end to the company, very likely in 2023. The company is basically insolvent if one chooses to judge it by its unaudited financial filings. The way it was treating its staff towards the end of the year serves to suggest it's also broke, looking for excuses not to pay staff what the staff is fully entitled to.
"There are particular rights that are treated differently when the job is performed just digitally, e.g. "remote" work, spying, access to machines, management of company "assets" and so on."We must stress that the company wasn't always like this! The company acted a lot more professionally a decade ago, whereas the way things were handled towards the end got truly grim, with conniving, back-stabbing, and profound betrayal of long-serving staff. The goal wasn't to end things on a positive note; the way things were done was likely in breach of British law, as noted below. We're going to shed some more light later this month when handling some of the nitty-gritty stuff. Many of those tricks are from the same cloth or the same playbook of other failing companies. It's worth learning and understanding them.
During lockdowns some companies asked staff to sleep inside datacentres (oh, hi, Microsoft!). Are those sleep deprivation experiments? Was this truly consensual (when one can lose the job for declining to obey; Azure was already laying off staff that year*)? Can money overcome law, as well as health & safety regulations?
As a site named Techrights (since 2010, i.e. about 13 years already) we think it's perfectly appropriate and we deem it suitable to cover these issues; many "Tech" jobs are impacted by matters of labour "rights" (a la EPO, where such fundamental rights are routinely denied without consequences for perpetrators!). There are particular rights that are treated differently when the job is performed just digitally, e.g. "remote" work, spying, access to machines, management of company "assets" and so on. What about lunch breaks? What happens when you do non-stop monitoring (and reporting of incidents, response/mitigation included)? What happens when you work from home? What if you work overnight (1AM to 9AM shifts)? The meme above exemplifies the absurdity of some existing policies, right? At times I worked 16-hour shifts, albeit that was a long time ago and only with my explicit consent. The mainstream media does not explore these pertinent issues in the context of "knowledge workers" as often as it ought to. The EFF habitually dabbles in this domain, as we'll show later this month when we cover "bossware" [1, 2]. Sadly, the EFF has been mostly asleep at the wheel in recent years (after one co-founder had died and another was ousted).
Below is a portion of the report:
---
Further Discussion of the Issues
There are lots of issues that cannot be brought up without infringing the confidentiality of Sirius clients. However important they are, it's regretful that they cannot be mentioned in this document.
What facts have shown thus far is astounding and hopefully a cautionary tale. No company should hire people and keep them on the same salary in their 40s for the same job they were hired to do in their 20s, not to mention inflation being ignored as if it's not happening. On top of that, bullying is not acceptable, especially in light of working conditions, which may be in breach of British law for some of the aforementioned reasons.
Management figures, lacking any technical skills trying to get staff to study things like containers despite Sirius clients not using these is an unfortunate ploy. They are just hoping to fake their staff possessing some skills and then netting a contract based on it. As we saw earlier, this results in the company, Sirius, hopelessly left to support systems it is unable to support, as the skills being bragged about aren't in fact to be found inside the company. So hopefully that will change. If Sirius does not net contracts based on an old (and long-lost) reputation for skills it does not have, then maybe staff can actually meet clients' expectations. █
_____
* Even today there's talk about imminent Microsoft layoffs. It seems like these rumours spread fast at Microsoft this past week, based on traffic patterns in Techrights.
Permalink

Send this to a friend