At Microsoft, "Fear Uncertainty Doubt (TALKING POINTS)" is Formal Strategy
Dr. Roy Schestowitz

2009-01-04 16:16:31 UTC
Modified: 2009-01-04 16:16:31 UTC
B
uried in
this previous post
, which contained
an antitrust exhibits
[PDF]
as text, the following diagram from Microsoft ("HIGHLY CONFIDENTIAL") was seen: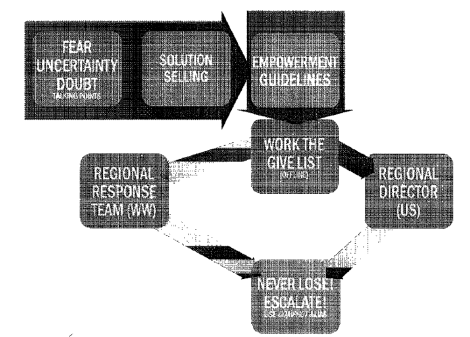 Click on the figure for a large-sized version of it. What's that thing at the top-left? Is that related to the AstroTurfing which we've exposed recently [
1
,
2
,
3
]? This is material that circulates around Steve Ballmer and other seniors.
⬆