Sitting on Their Hands
Dr. Roy Schestowitz

2010-10-18 07:06:42 UTC
Modified: 2010-10-18 07:06:42 UTC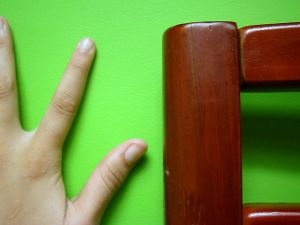 Summary: Unverified comments about internal problems at Microsoft, namely lack of activity
AT Techrights we are very references based on the sense that we try to provide a lot of references (preferably new ones) for all claims that are being made. But sometimes information arrives via IRC or word of mouth and that's just harder to verify/validate, so we clearly make the separation.
Under what can only be classified as "word of mouth" we can say that there's a class action coming against Microsoft Windows bundling. There's no reason to assume everyone wants Windows anymore and to force everyone to buy Windows along with hardware is simply unreasonable. GNU/Linux has matured a great deal and people whom I put on a GNU/Linux-based operating system for the first time have zero problems with it. It does everything they expect and it is simple to use without prior experience. Increasingly I hear from people who explore GNU/Linux and migrated entire facilities to it. Even relatives of mine, who I never imagined would explore GNU/Linux, turn out to be using it without making much fuss about it. A lot of my family uses it and my brother, whose friend started working for Microsoft not so long ago, confessed that they hardly do any work there anymore. They just come to work to sit idly and he actually brags about it (which would be problematic had the name been given). Well, this is the type of arrogance that kills companies. It's Hubris.
"Microsoft Employees Are More Bored Than Ever" says
this new report
from
Business Insider
. This one too quotes anonymous Microsoft employees.
Microsoft's employees are more bored than ever, says the author of Mini-Microsoft, a message board/blog focused on the internal culture of Microsoft.

According to the anonymous author of Mini-Microsoft, "my circle of friends have hit a patch of corporate ennui like never before."
They die out of boredom and this lies in complete agreement with what I have been hearing from my brother's friend. He says they just come in, have drinks and chat, and maybe program for just a little while. Nonchalance kills their paymaster and
it shows
. This type of neglect may also leave
angry customers
hanging until more lawsuit land on Microsoft's desk. There are interesting times to come.
⬆