Microsoft Accused of Using the W3C for Marketing Purposes
Dr. Roy Schestowitz

2010-11-06 21:46:39 UTC
Modified: 2010-11-06 21:46:39 UTC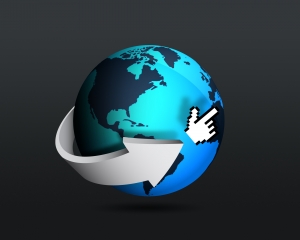 Summary: Wolfgang Gruener uncovers dodgy output from the W3C, which backtracked after illegitimate promotion of Microsoft's Internet Explorer 9 (IE9)
"Winning Internet browser share is a very, very important goal for us," Bill Gates once said. That was before he and his company broke the law in order to win this "Internet browser share" Gates spoke about. Years later Microsoft distorted this whole "Internet" thing (actually the World Wide Web) with proprietary 'extensions' like ActiveX. To this date, Microsoft has a chair at W3C, which has many reasons to dislike Microsoft but was poisoned by Microsoft (a form of entryism [1, 2]).
Microsoft understands that the Internet is part of the future, so it has been desperately trying to push IE9 [
1
,
2
] into every corner of the Web. It was even paying Reddit to promote it [
1
,
2
] (one of the people behind the site's creation has just jumped ship, as did
one of the key people behind the IE9 team
).
Several days ago the Microsoft boosters were cheering over reports that Microsoft championed web standards even though
it's nonsense
. The source of this fishy claim was said to have been the W3C. Wolfgang Gruener had
investigated
and finally asked: "Did the W3C Sell Out to Microsoft?" He described this as "Shocking" and explained:
It's the official HTML5 test that praises IE9's HTML5 features. The W3C has spoken, the IE9 is the best HTML5 browser. But my question is: How credible can the test be, if you discredit it yourself and if you quietly change the results?

[...]

What I don't like is that there appears to be a need to push IE9 more than it needs to be pushed and it may suffer credibility as a result. We have seen Microsoft's IE marketing campaign reaching from market share blog posts that go to extreme lengths in selecting convenient numbers and forgetting those that would actually represent a realistic picture. It reaches to product demonstrations in benchmarks that put rival browsers at a disadvantage by choosing outdated competing browser versions and benchmarks that are tailored to IE's strengths.

[...]

It gets better: According to our records, the IE9 version the W3C tested was not even available at the time of the test run. At the time of the test, Microsoft had not publicly communicated that PP6 has more HTML5 support than IE9 Beta: The W3C ran the test of IE9 PP6 exactly 79 minutes before the software was announced by Dean Hachamovitch during the PDC 2010 keynote and 79 minutes before the announcement of the additional HTML5 support was made. Even more strange, just hours after the HTML5 test result was posted, Microsoft's IE team decided to blog about IE9's XHTML features, which is exactly the category in which IE9 trashes its rivals. You have to admit, something fishy is going on here. That can't be all coincidence.

Hey, it does not have to be a conspiracy, right? So I wondered: Who gave the W3C the PP6 early? Who ran the test and who chose which browser would be tested and compared? I contacted the W3C's press contact Ian Jacobs as well as Microsoft's PR team with a request for clarification. Microsoft's PR agency replied with a very brief note and told me that they decline to comment beyond a blog post, whose URL I am yet to receive. Jacobs decided to simply ignore me.

Alright. Maybe he was busy?

He was not.

This morning, when I finished up this article, I noticed that the W3C had changed the test results.

[...]

I won't claim that the W3C changed the claims on its test page because of my inquiry. But the timing is rather strange nevertheless. As a journalist you know that you poke into a bee's nest when you get brief answers or no answers at all, while you see changes happening.

[...]

For now, those HTML5 test results have little credibility, if any. Especially since the W3C says that it may change the test suite, the results may change and that you can't cite the results as fact.
Audrey Watters
put it
as follows:
Le Hégaret admits that the test report page was misleading, and the page now features a giant red box, clarifying that the tests are a work-in-progress. But he also adds, "the report is still bogus... and the percentages are incorrect," something that raises questions not just about whether or not IE9 is HTML5 compliant, but about how the W3C is testing and reporting these specifications.
Something is rotten at the W3C and it's likely to be Microsoft.
⬆