Reader's Article: Skype Spying Reaches New Levels of Blatant
Dr. Roy Schestowitz

2014-08-13 09:10:11 UTC
Modified: 2014-08-13 09:10:54 UTC
Shortly after the CIA got caught remotely taking screenshots of Senate desktops in the process of preparing a report on torture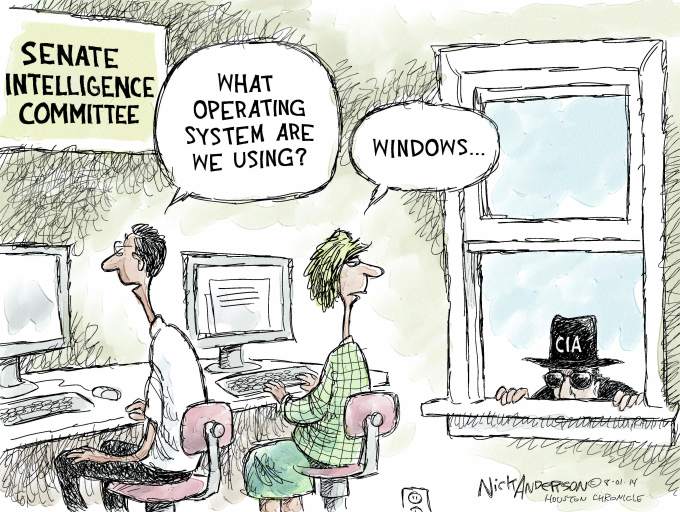 Summary: Forced 'upgrades' of Skype give useds [sic.] of Skype more than they asked for
I have caught Skype in the most egregious example of spying I have seen from any software except stealthily delivered Trojans.
Last evening, I had a c2c conversation with a friend. After we disconnected, she texted me that she could see my computer desktop, and told me what I was doing on my computer.
I did not even realize that Skype had the capability to see my desktop - and the fact that it not only sees, but is shipping it over the Internet...
"The system is overall heavily secured, and while I knew there was a risk to Skype, I had no idea the danger was so great - and many people with whom I correspond use it, so I do too."This goes beyond any reasonable limits into what can only be described as willfully criminal activity.

This was the new version 4.3 of Skype running on Mageia 4 64 bit. The system is overall heavily secured, and while I knew there was a risk to Skype, I had no idea the danger was so great - and many people with whom I correspond use it, so I do too.

I have uninstalled it. Until such time as I can convince those people with whom I must communicate to use another platform, I must use it. So I have deployed a virtual machine just for Skype. It can spy on that; the machine will be empty but for it.

I am, however, trying to get the word out. It may be that MSFT won't care, but a good old fashioned shitstorm might be beneficial. ⬆