A more covert, more ruthless 'new Microsoft'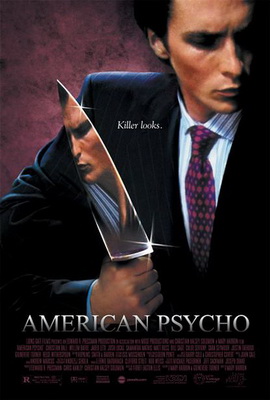 Nothing demonstrates Microsoft's 'love' of Linux better than control freaks
Summary: The 'new Microsoft' not only seeks to gain more software patents (which it uses to sue Linux/Android backers) but also increasingly relies on its long-established proxies to do the litigation
WE ARE gratified to see another report from India today [1] (latest of very many) or from yesterday [2] about policy in the Indian government that favours Free software. Microsoft, suffice to say, is not gratified to see it; nor is it gratified to see that India does not permit software patents. Based on this news report from India, the proprietary software giant needs not only to pretend to be FOSS now but also to obey the rules on patenting. To quote this important article, "The Indian Patent Office has refused a patent to Microsoft Technology Licensing, LLC for its 'invention' related to evaluating an electronic document retrieved by a search engine, citing that the claimed invention was not patentable under various sections of the Indian Patent Act.
Note how Microsoft is hiding behind yet another proxy/subsidiary, this one called "Microsoft Technology Licensing" (there is another similarly-named one which pretends that Microsoft is FOSS).
Continuing the quotes from the article, this "matter relates to a method for evaluating an electronic document using external data to prevent a deliberate manipulation by the creator of an electronic document to mislead a search engine into giving an undeservedly high rank to the electronic document."
So Microsoft is
still
trying to patent software in India, despite the fact that it's against the law.
Law? Well, Microsoft never cared about the law. It just makes up the rules and calls "law" whatever it uses to legitimise its blackmail and extortion operations, e.g. with software patents.
"Well, Microsoft never cared about the law. It just makes up the rules and calls "law" whatever it uses to legitimise its blackmail and extortion operations, e.g. with software patents."In other interesting news, the Microsoft-connected troll Intellectual Ventures, which already earned notoriety in India and elsewhere for its warpath of extortion (we have covered this for nearly a decade, with India aspects included), is extorting Motorola Mobility, a cornerstone of Android. For Intellectual Ventures it would not be the first time to attack Android -- the main target of Microsoft's blackmail and extortion these days. As noted here last month, there is a lot of alignment in agenda here (Intellectual Ventures and Microsoft, whose executive Bill Gates is a very close friend of Intellectual Ventures' founder, himself a former executive from Microsoft).

To quote one report on this: "Motorola has been found guilty of infringing a patent related to MMS technology by a jury in Delaware. The technology is used for multimedia texting on mobile products and the patent in question was owned by Intellectual Ventures, a company that is unsurprisingly known for patents it holds on intellectual properties.

"Motorola has tangled with Intellectual Ventures before, clashing with the company in February 2014, although that time the jury could not reach a verdict so a mistrial was called. While the Moto company was found guilty of patent infringement, it was cleared of illegally using another patent regarding wireless bandwidth. Intellectual Ventures is known as the "Patent Troll" and owns some 70,000 patents that is licenses out, although recently it has focused on suing companies for infringing patents."

Android giant Motorola is under constant patent attacks from Microsoft and its proxies, so a patent 'peace' with Microsoft is not enough. It's only a mirage because Microsoft can send out its bullies to sue by proxy and harass the competition. Here is what British press had to say, citing this judgment: "Motorola Mobility has suffered another defeat at the hands of patent hoarder Intellectual Ventures, with a Delaware jury finding that Moto infringed a patent describing a way for handheld devices to connect to docking stations.

"Law360 reports that the jury only deliberated for about an hour before deciding in Intellectual Ventures' favor on Monday, in the latest chapter in litigation the two firms have been battling out since 2011."

Incidentally, Intellectual Ventures is cited in this analysis from Hasan Rashid and Nathan Smith (McDermott Will & Emery). As we noted before, Intellectual Ventures does a great deal of damage when it comes to patent policy in the US, working to authorise not only trolling but also software patents and other kinds of crazy patents. Intellectual Ventures and Bill Gates both support a massive (well-funded) lobbying apparatus on patent policy. Their goal is rather self-explanatory (explained by their actions). ⬆

Related/contextual items from the news:






With an aim to reduce project costs, the government has decided to give preference to open source software (OSS) over proprietary in e-governance procurements.

"The government of India shall endeavour to adopt open source software in all e-governance systems implemented by various government organisations as a preferred option in comparison to closed source software (CSS)," states the policy titled 'Adoption of Open Source Software for Government of India'.