Just comes to show that patent zealots have run out of legitimate arguments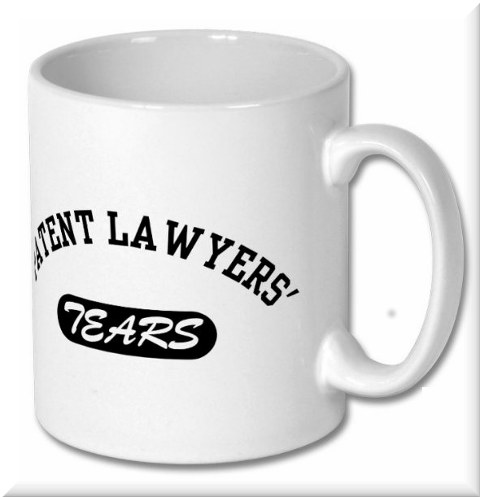 Summary: The 'case' for patent maximalism is very weak; those who spent years if not decades promoting patent maximalism have resorted to attacks on judges, to defense of trolls like Intellectual Ventures, defense of patent scams, and ridiculous attempts to call victims of patent trolls "trolls"
THE USPTO nowadays limits itself using the Patent Trial and Appeal Board (PTAB) with inter partes reviews (IPRs). The examiners can be stopped or their decisions overturned without the courts getting involved (someone filing an actual lawsuit). This whole process (as per AIA) has been good and it has thus far limited the scope/quantity of litigation i.e. the rates of frivolous lawsuits. Put another way, this has improved access to justice.
PTAB was until recently headed by David Ruschke, its chief judge.
Ruschke's exit (from this role)
has just been mentioned by a patent maximalists' site,
Managing IP
, where Ellie Mertens
wrote the following summary
this week:
As of September 2, David Ruschke stepped down from his post as chief judge at the PTAB and moved into a role across the agency as senior advisor to patents.
We don't know the motivation and cannot tell whose idea it was; did Iancu create a bogus new role through which to 'decapitate' PTAB? It's hard to tell because there's no transparency. Iancu mentioned this in passing when he spoke to Watchtroll, an aggressive site which is
again sobbing for patent trolls
, alluding to case we covered some
days ago
. "The Courts unfortunately seem content to allow the PTAB to continue unabated," Watchtroll
said yesterday
as if PTAB is the enemy and scammers who misuse tribal/sovereign immunity are fine people. Yes, they actually defend them! Things have gotten so bad for patent maximalists that they advocate scams.
PTAB was also
smeared the day prior to that
. To quote:
Relying on internal USPTO policies and former PTAB judges' personal experiences, a recent spate of commentary has provided different explanations regarding the rarity of dissents for ex parte appeals. We were still left wondering why some judges go out of their way to write dissents. In an effort to better understand this issue and what the dissents might reveal about the ex parte appeal process in general, we conducted a statistical analysis of dissents in recent ex parte appeal decisions.
"We" as in the patent microcosm. They try hard to defend bogus, invalid patents.
PTAB does not help trolls; it does the exact opposite and those who attack PTAB often turn out to be in the business of suing (or representing trolls).
Here's a new example of PTAB being leveraged against a patent troll that attacks real companies. Sound View's patent is "determined to be likely invalid," Unified Patents
wrote yesterday
after it had filed an IPR:
On September 10, 2018, the Patent Trial and Appeal Board (PTAB) instituted trial on all challenged claims in an IPR filed by Unified against U.S. Patent 9,462,074 owned and asserted by Sound View Innovations, LLC, a well-known NPE. The '074 patent, directed to "caching techniques to support streaming media storage and distribution in a network," has been asserted in multiple cases against such companies as Facebook and Hulu.
Facebook is a supporter of PTAB through HTIA, which was very actively promoting PTAB lately. As we noted in the weekend,
Watchtroll actually called Facebook a "troll"
for
trying to defend itself from one
. It's amazing just to what levels of distortion these people would resort.
Here is Mike Masnick
saying
-- in his own words -- that Blackberry "has always been more of a patent troll."
Many others have been saying the same thing, even some patent maximalists.
From Masnick's post at
TechDirt
, which he published yesterday afternoon:
Blackberry, the Canadian company that briefly made semi-popular devices for people at companies thanks to their physical keyboards, has always been more of a patent troll. While the company was on the losing end of one of the most famous pure patent troll cases in the past few decades, we have noted in the past that the very reason the trolling operation NTP sued Blackberry (then RIM) was RIM/Blackberry's own ridiculously aggressive patent shakedowns of other companies, which caught the attention of NTP's principles in the first place. Since the demand for actual devices from Blackberry has shrunk to "wait, those guys still exist?" levels, it's focused again on patent shakedowns.

Back in March, the company sued Facebook claiming that Facebook was infringing with some fairly basic concepts related to mobile messaging. While there were a number of different patents and claims in the original 117-page complaint, many of them are clearly bonkers. There is no reason why this stuff should be patented at all. Take, for example, US Patent 8,209,634 for "Previewing a new event on a small screen device." Believe it or not, Blackberry has patented adding a little dot showing you how many unread messages you have. Really.
To summarise, what we now have is a bunch of sites that represent the interests of the litigation 'industry'. That primarily means patent trolls as they account for the lion's share of lawsuits. They're absolutely happy to call victims of trolling "trolls", to constantly sob for patent trolls like
Intellectual Ventures
, and to defend scammers whose goal is to dodge PTAB by defrauding the system. The arguments of these people have become so weak and so fragile that some of them ceased their efforts, as we noted in our
previous post
. They're basically giving up.
⬆