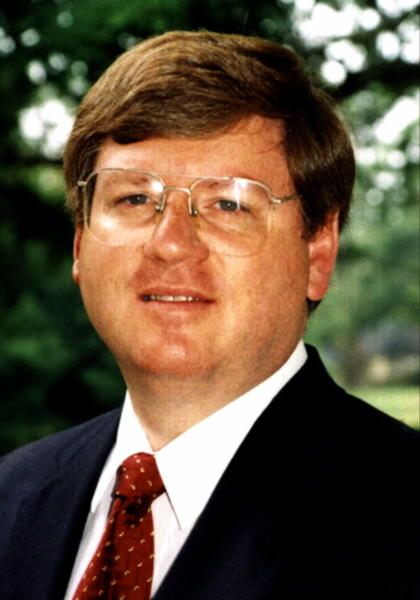 Summary: Amid new lawsuits from Texas (e.g. against Citrix) we're pleased to see that even "reprehensible" Rodney Gilstrap (that's what US politicians call him [1, 2]) is learning to accept SCOTUS on 35 U.S.C. § 101
THE Federal Circuit and the Patent Trial and Appeal Board (PTAB) long ago accepted SCOTUS and began invalidating software patents en masse (2016 or 2017 was the turning point and this year new records are reached). Will the U.S. Patent and Trademark Office (USPTO) follow suit and stop granting such patents? We sure hope so. This doesn't seem promising though.
It's clear that things have changed in a positive way when even the notorious Rodney Gilstrap is starting to understand that software patents are bunk. CAFC
agrees of course
. "The Federal Circuit on Tuesday affirmed U.S. District Judge Rodney Gilstrap's decision to invalidate seven mobile messaging patents that were asserted against Regal Cinemas, Baskin-Robbins, Edible Arrangements and the Culver's restaurant," Tiffany Hu wrote. Excellent! We have meanwhile learned, however, courtesy of Triangle Business Journal (near Citrix), that
Citrix got sued
by what certainly sounds like another bogus patent lawsuits firms over bogus software patents. The plaintiff comes from Texas, home of Rodney Gilstrap. It is no secret that Rodney Gilstrap made rulings the way he did in order to attract more litigation to his town; he said so himself. This means that justice itself had been compromised for business reasons and that's not okay.
The sure thing is, in order to improve his record as a judge (fewer decisions overturned by a higher court), Rodney Gilstrap will need to 'get with the programme' and accept the Leahy-Smith America Invents Act. It's not going away, it's here to stay.
Thankfully, this trend (as above) means
fewer lawsuits in Texas
and
far fewer patent lawsuits overall
.
TC Heartland
, which soon turns 1.5 years old, contributed a great deal to this too.
Watchtroll spins that as it usually does
. "Patent Infringement Lawsuit Against Comcast Highlights Attractiveness of Middle District of Florida for Patent Plaintiffs," Watchtroll wrote four days ago, but that makes no sense because citing
TC Heartland
it looks like the patent lawsuit will be thrown out or relocated.
TC Heartland
is even explicitly mentioned as follows:
On August 1st, Fort Myers, FL-based over-the-top (OTT) Internet television provider WhereverTV filed a suit alleging patent infringement against Philadephia, PA-based telecommunications conglomerate Comcast Corporation. Despite the fact that Comcast is headquartered in Pennsylvania and the inventor listed on WhereverTV's patent resides in Pennsylvania, the complaint was filed in the Middle District of Florida, a district which has been growing more attractive for parties filing patent infringement suits.

[...]

On September 18th, the defendants in this case filed a motion to dismiss Comcast for lack of personal jurisdiction and improper venue, along with a motion to dismiss WhereverTV's suit for failure to state a claim. Comcast's claim of improper venue relies on the U.S. Supreme Court standard set out in 2017's TC Heartland v. Kraft Foods Group Brands. Comcast argued that it is not incorporated in Florida nor does it have a regular and established place of business within the state, and thus doesn't reside in the state for the purposes of the patent venue statute. As Leahu points out, this motion is specifically limited to the parent Comcast Corporation entity and not the other three defendants in the case. "The other three defendants are all registered in the State of Florida to transact business in Florida," Leahu said, noting that Comcast filed an application in 2001 to withdraw from transacting business in Florida. "If a company files the appropriate paperwork to do business in the State of Florida and claims the benefit of doing business in the state, that's one of the factors going towards the argument that they can be hauled into court in Florida in most cases."
TC Heartland
was also recalled by
another site of patent maximalists a few days ago
:
A new Docket Navigator report assesses the impact of TC Heartland on the most popular districts for patent litigation, the number of patent cases and which districts are being affected by venue challenges

The full extent of the influence of TC Heartland v Kraft on patent litigation in the US has been revealed by a Docket Navigator report. It analyses the 2017 US Supreme Court decision's effects on a range of different areas...
The headline is a loaded one:
"TC Heartland shook up venue choice, did it reduce US patent litigation too?"
It did.
The number of patent lawsuits in the US has collapsed, never mind where the lawsuits get filed (it's harder to get the courts that advertise being biased, such as Gilstrap's court). Moreover, if one looks at the total number of lawsuits, the difference over the years and the decline of Texas, then it makes things intuitively clear that lack of access to the likes of Gilstrap discouraged further litigation of this kind. Gilstrap ruled on a
huge
number of software patent and patent troll cases. This is why he is being mentioned so much and US politicians bothered mentioning him by name, dubbing him "reprehensible".
⬆