11.14.08
Gemini version available ♊︎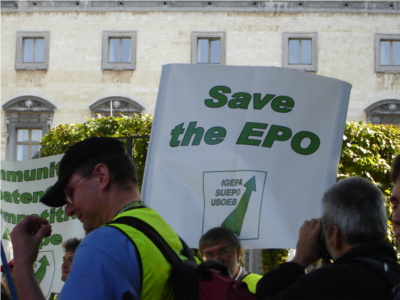 Following unrest inside the EPO [1, 2, 3, 4], responsive action came to shed light on the patentability of software [1, 2, 3, 4], but some people are already interfering.
We have attempted to get a hold of the full article because this portion is interesting.
David Moreland, of the Glasgow office of patent attorneys Marks & Clerk, criticises European Patent Office president Alison Brimelow's decision to ask the industry's Enlarged Board of Appeal to examine the patentability of software.

He says this could take years, while the software industry is in 'no man's land' about what it could or could not protect.
Shortly after this report about Microsoft dishonouring prior art, a couple of articles (or short posts) have shown up which use a senior Microsoft employee to ridicule the company's patent policy:
First report: Microsoft employee: 'Ignorance is bliss and strongly recommended' on patents
In short, we have a mess on our hands. We've been talking for years about fixing the patent system, but the only thing we've received for all our talk is a growing mountain of patents that the U.S. Patent and Trademark Office is incapable of clearing in an expeditious fashion, given a lack of expertise and a lack of resources.
Second report: Microsoft: 'Patents are gibberish – unless you're a patent lawyer'
Microsoft's internal advice when you're potentially treading on someone else's patent? "Ignorance is bliss."
It does not inspire much confidence in Microsoft's patents, does it? █
Permalink
Send this to a friend