06.08.10
Gemini version available ♊︎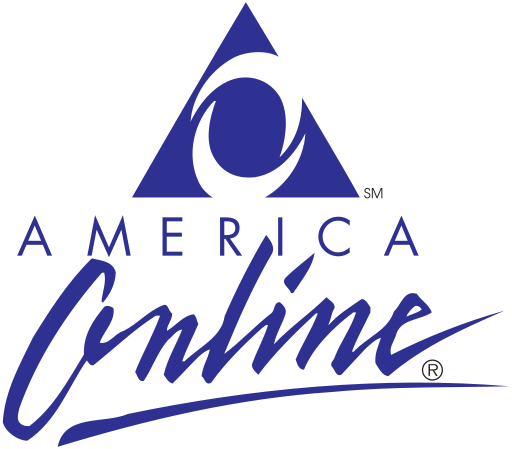 Summary: Catchup with Internet news; AOL is reported to be considering a Microsoft takeover and its new CTO, Alex Gounares from Microsoft, possibly contributes towards this
ON THREE occasions in the month of May we warned that Microsoft was increasing its influence inside AOL [1, 2, 3]. Alex Gounares, who had worked with Bill Gates, joined AOL where he immediately became the chief technical officer. It is hard to tell whether one man alone can have that much impact, but it definitely contributes to overall judgment, which involves several minds.
There is one single report suggesting that Microsoft might buy AOL. "If Ballmer really does try to buy AOL, the shareholders should revolt," says our reader Ryan Farmer, who further argues that they should "force him out."
AOL, which currently outsources search to Google, began negotiating a new search deal last week, CEO Tim Armstrong said yesterday at the D8 Conference out in California.

Tim is just being coy. AOL isn't negotiating a search deal. It's negotiating a sale.

A source familiar with Tim and AOL's strategic thinking suggests that an outcome of these negotiations could be AOL's sale to Microsoft.
That source is not named and this is the bit which everything else is hinged on. This Business Insider report also appeared here, but it's the exact same report and we try to narrow down the possibility that there are independent reports independently agreeing. A copy of this article also appeared here in Forbes. These are all the same article. The Microsoft de facto PR folks cite Business Insider:
AOL Chief Executive Tim Armstrong this week said the company is beginning talks on a new search deal, but a speculative report at Business Insider suggests that the company could end up selling itself outright to Microsoft.
Another new perspective:
The headline of the day proclaims that Apple is both the "new AOL" and the "new Microsoft" but neither comparison holds water in the larger view. America Online made getting onto the internet possible at a time when the rat's nest of other geeks-only options made it otherwise literally impossible for most consumers, but AOL never offered a subsequent ounce of innovation and was before long passed up in usability by nearly every other internet option on the market.
The report from Business Insider had enough impact to affect the stocks:
TechFlash called it just a "rumor" and acknowledged that stocks should not be affected. A lot of the mainstream press did not take this rumour seriously enough to report on it. After all, it's just a single source which caused all of this (unnamed source referenced/quoted) and there is no apparent corroboration. So again, it's just a rumour.
Microsoft to buy AOL? That's the rumor being floated by Business Insider's Nicholas Carlson, who reports that insider sources have suggested that AOL's next big search negotiation—as announced at this week's D8 conference—is anything but.
This whole discussion comes about because AOL's Google deal ends. AOL executives are not just looking at Microsoft; they also speak to Google [1, 2] and look at their choices now that Microsoft extinguished/killed Yahoo! — to the point in fact where Yahoo! executives report to former Microsoft executives (see this coverage from Joab Jackson and others [1, 2, 3]). There is a lot of coverage about Yahoo!'s new CTO and the new management from Microsoft that he'll report to [1, 2]. It's like Microsoft is speaking on Yahoo's behalf now, but then again, both are diminishing, just like AOL. None of these is a growth company. How about VMware/EMC? A "Hyper-V technical architect at EMC" writes about EMC's relationship with Microsoft while Eric Savitz reports on Microsoft's fear of VMware (which is run by former Microsoft employees and EMC after disruptive intervention). Last week we showed how Novell helps Microsoft in HPC and there is still some more coverage about that. It's all just a good lesson about the impact of hiring from Microsoft.
Microsoft's losses online are quite significant:
Microsoft has lost more money on the web than any company ever (we think). Since 1998, it lost over $10 billion in the online services division. We think it's fair to say Microsoft doesn't get the web.
According to some reports, Microsoft tries using Apple to compete against Google.
Well, Microsoft has already released a Bing iPhone app and its uptake has been relatively strong, but in terms of search engine optimisation, the relatively new service is still lagging behind its main rivals Yahoo and Google.
Microsoft's deal with Verizon [1, 2] shows the piggybacking Microsoft has already attempted as it now tries using Apple [1, 2]. "Bing will be featured in Safari 5 as a search option," Ryan Farmer tells us based in the news which extends even further. When it comes to Internet Explorer, Microsoft is in a tough position, so it resorts to silly ideas and the Seattle Times uses the word "open" in s slightly deceiving way. The good news for the Web is this:
Microsoft's oft-lamented browser, Internet Explorer 6, may finally be put to rest. This will make many a Web developer happy – but also Microsoft itself.
Opera seems to be doing OK too, especially in particular areas of the world.
No. 1 in Kazakhstan, Uzbekistan and Belarus. It might not be a slogan to attract an avalanche of American Internet users, but the Norwegian company that makes the fastest Web browser you've never heard of sees a major opportunity in the United States and the rest of the world.
One area where Microsoft is still hurting the Web a great deal is Silver Lie, which is buggy:
Note: Much to my surprise, my Silverlight version went down, from 4.0.50541.0 to 4.0.50524.0, after I installed this update on a Vista system. I reported this to Microsoft through normal support channels and will report back with results.
Fortunately, Silver Lie never really took off and Web video may change with wider adoption of HTML 5. These RIAs are mostly being used because of video. █
Permalink
Send this to a friend