07.05.10
Gemini version available ♊︎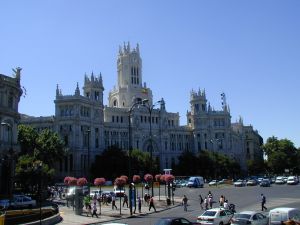 Summary: The European Commission helps rather than hinders software patenting loopholes which would please foreign companies, not European companies
Europe's autonomy is under attack by patent maximalists and proponents of software patents. This has gone on for a while and it was done under several different names.
Here is another go at the European patent:
Innovative companies could see a dramatic reduction in the cost of patenting new inventions, if a controversial European Commission plan is adopted by EU governments. The new rules could pave the way for a single European patent to be issued in one of just three languages – English, French or German.
More here:
Speaking last week to the Hürriyet Daily News & Economic Review, Sebastiano Toffaletti, secretary-general of the European Association of ICT Small and Medium Sized Enterprises, or PIN-SME, said there was an ongoing debate about standards and how they should be used in the standardization of the European ICT sector.

[...]

Toffaletti also highlighted intellectual property rights and the internal debate between software patents and non-software patents.

"This is a very controversial topic, but we think that software should not be patentable even if we agree that there should be better control of intellectual property rights," Toffaletti said. "Patents just are not the right solution to protect inventions in this sector, as they will just make life too difficult for software developers and the market overall."
Here is an incorrect/deceiving headline from The Inquirer. It says that "EU patents will be pulled in line with the US," but actually, UPLS is collapsing [1, 2]:
THE EUROPEAN COMMISSION (EC) has issued a single patent proposal to keep the EU competitive and in line with the US.

The EC said that current patent legislation is ten times more expensive in the EU than the US. EU members have to validate patents at a national level first, which creates yards of red tape to process. The EC said this stifles research, development and competition for EU members, drastically increasing costs and time.
As we noted some months ago, the European Commission has had Microsoft sympathisers pushed into it. There ought to be more exposure of those inside the Commission who promote interests of multinationals from overseas. █
Permalink
Send this to a friend