07.05.10
Gemini version available ♊︎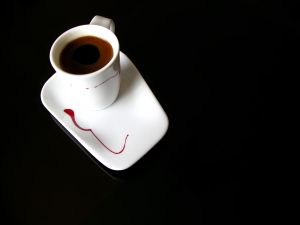 Summary: The debate about the Microsoft/SAP lobby against Microsoft competitors, including Free software
"Microsoft CodePlex Activist Guns for Oracle, again," told us a European Techrights member.
He was referring to Monty and explained:
Here we have a born again Microsoft CodePlex Activist gunning for Oracle, yet one more time.

Free software licensing worked well for Monty when he had MySQL and made him both very wealthy and quote famous. Later, the sale of MySQL made him a billionaire — a dollar billionaire, not a SEK billionaire.

It's rather strange that he seems to be working so hard to trip up MySQL after he sold it. What part about him receiving money in exchange for selling MySQL doesn't he understand?
"Bytt är bytt – kom aldrig mer igen"

One has to wonder what kind of threats Microsofters are making against Monty or his family to make him suddenly act so strangely for their cause.
"Let's not forget his sidekick Florian Müller," we argued in return, only to be told that "Florian Mueller appears to be assigned to IBM whereas Monty seems to be pointed at Oracle."
As we wrote last year, Monty had denied comments in his blog if they were hostile towards Microsoft. He is now an advisor of Microsoft's Codeplex Foundation. The truth is though, Oracle is somewhat of a problem to Java. Regarding this article, Glyn Moody says: "fork, fork, fork…"
Let's not forget who else lobbied against the Sun takeover (partly because of Java). That was SAP, which now faces charges of being anti-competitive:
Versata Software lodged a complaint against SAP with the European Commission on Tuesday, claiming that the vendor illegally blocked it from selling its pricing software to SAP customers.
This was covered in many other sites, with articles including:
It is hard to forget how Microsoft and SAP worked together to suffocate Sun's Free software projects. █
Permalink
Send this to a friend