09.05.10
Gemini version available ♊︎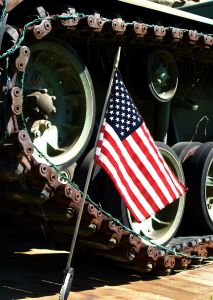 Summary: Failures to name the culprit after a serious military intrusion; new examples where Microsoft knowingly ignores and leaves open holes inside Windows
"LOOKS Like Microsoft is Doing Damage Control on Virus Attacks" was the title of this post from last week. There has been a hot debate about it recently, but owing to Slashdot spin not much was done to call out Windows. The DOD/Pentagon ought to say more about the role of Microsoft software, but even the original article from Wired only speaks about "worm" and "USB"/"flash drive", neglecting to say that only Windows can be affected. Here's the opening:
In the fall of 2008, a variant of a three year-old, relatively-benign worm began winding its way through the U.S. military's networks, spread by troops using thumb drives and other removable storage media. Now, the Pentagon says the infiltration — first reported by Danger Room — was a deliberate attack, launched by foreign spies. It's a claim that some of the troops who worked to contain the worm are finding hard to back up.

In the upcoming issue of Foreign Affairs, Deputy Defense Secretary William Lynn writes that the worm entered the military's classified systems "when an infected flash drive was inserted into a U.S. military laptop at a base in the Middle East. The flash drive's malicious computer code, placed there by a foreign intelligence agency, uploaded itself onto a network run by the U.S. Central Command."
Why could Slashdot not state that this is a Windows issue? Should one just assume (magically, by default) that when no operating system is mentioned it must be Microsoft Windows? They do name and shame the operating system when it's not Windows.
Slashdot should know better because only yesterday it wrote about a data-stealing bug which is specific to Internet Explorer 8 (Windows only): [via]
There's an unpatched vulnerability in Internet Explorer 8 that enables simple data-stealing attacks by Web-based attackers and could lead to an attacker hijacking a user's authenticated session on a third-party site. The flaw, which a researcher said may have been known since 2008, lies in the way that IE 8 handles CSS style sheets.
We have written a great deal this year about Microsoft negligence [1, 2, 3] that led to security disasters, e.g. after Microsoft had ignored known Internet Explorer flaws for 6 months [1, 2, 3, 4, 5, 6, 7, 8, 9, 10, 11, 12] (Microsoft is the worst in the regard, so Google banned Windows earlier this year).
"Researcher told Microsoft of Windows apps zero-day bugs 6 months ago," says this new headline from Gregg Keizer [1, 2], who adds yet another example of Microsoft ignoring problems for half a year (not even automatic patchers/trackers would help in such cases). Some things just never change.
Microsoft has said this year that for improved security users should consider moving to 64-bit Windows, but "Rootkit with Blue Screen history now targets 64-bit Windows," says this news headline.
A new version of the malware that crippled Windows PCs last February sidesteps safeguards designed to block rootkits from hijacking machines running 64-bit editions of Windows, researchers said Thursday.
Proprietary software for Windows is another problem (Adobe and Apple being prime examples), but Free software too, e.g. Mozilla Firefox, may sometimes suffer only from flaws that are inherited from Windows, not Linux/UNIX. Microsoft in the stack is a real troublemaker and Apple is not helping:
A security researcher has uncovered a new vulnerability in Apple QuickTime that can be used to bypass some security protections in Microsoft Windows.
Code needs to be openly audited/auditable to be trustworthy. Why did the U.S. military make the mistake of relying on Windows? █
"Thanks to Mr. Gates, we now know that an open Internet with protocols anyone can implement is communism; it was set up by that famous communist agent, the US Department of Defense."
–Richard Stallman
Permalink
Send this to a friend