09.06.10
Gemini version available ♊︎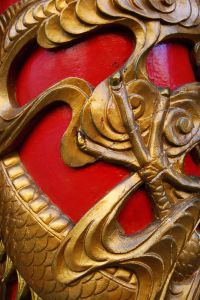 Summary: Mowom is suing Microsoft and Microsoft is suing people who sell its software on eBay
"They'll get sort of addicted," said Bill Gates about Chinese people, "and then we'll somehow figure out how to collect sometime in the next decade." Microsoft does not really suffer from counterfeiting, especially not in China where Microsoft depends on counterfeiting as a weapon against GNU/Linux.
China has many reasons to resent Microsoft. Consider posts such as:
The China-based Mowom is suing Microsoft right now:
Mowom claims that it purchased approximately RMB 50 mln in Microsoft software and hardware as well as paid over RMB 3.6 mln in technical support fees in order to support a 2D barcode project for a customer, but Microsoft never delivered after receiving payment, leading to the project's cancellation. Last week, the China International Economic and Trade Arbitration Commission (CIETAC) ruled that Microsoft China failed to adequately deliver technical services and should refund RMB 3.65 mln in technical support fees to Mowom as well as pay RMB 500,000 in legal fees. Regarding Mowom's request that the court order Microsoft to pay RMB 56.92 mln in financial damages, CIETAC ruled the two parties should resolve the dispute through other legal channels.
There is no need to cry Microsoft a river though. The monopolist too carries on suing some of the very same people who spread its software:
SOFTWARE giant Microsoft is suing a Lothian businessman convicted of selling pirate versions of its software on eBay.

The company is seeking more than £180,000 in damages from Iqbal Ahmed after he admitted five charges of peddling counterfeit goods on the internet auction site.
The British press is currently spreading FUD about eBay sales of Microsoft software licences:
More readers have contacted us with tales of woe about fake Microsoft software bought on eBay, and no one wants to take responsibility.
It's not different from any other sale on eBay (seller's reputation matters). The lesson that "PC Authority" tries to get across is that Microsoft really needs everyone's money and no licence shall be transferable. Chinese copyright practices are different though (the West is still trying to change that using sanctions and borderline corruption like ACTA). █
Permalink
Send this to a friend