11.12.10
Gemini version available ♊︎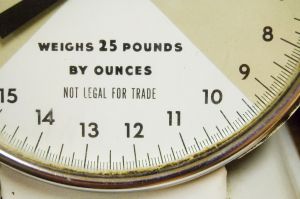 Summary: As OpenOffice.org gets more independent and increasingly liberated (as LibreOffice), Microsoft is working to spread more pseudo-standards like OOXML
The Document Foundation has some announcement to make and Charles Schulz writes:
The Document Foundation has started the rewrite of OpenOffice Yes We Can!
Microsoft would love to eliminate OpenOffice.org or LibreOffice (even though it runs on Windows) and one way to harm OpenOffice.org is to use proprietary and patented 'standards' like OOXML. Software patents are the main thing which Microsoft has got left as rescuer of falling cash cows.
Occasionally we find Microsoft setting up Web sites that serve its agenda and sometimes Microsoft uses front groups like ACT to set up such Web sites (we gave examples before). It is part of the company's reality distortion field, selling people the false impression that in Europe, for instance, there is demand for software patents. This is a textbook example of AstroTurfing. Now, we do not know if TalkStandards (TalkStandards.com) is indirectly Microsoft's creation (Microsoft put writers there), but it has many pro-software patents writers posting over there so it's like a stacked panel. They are RAND lobbyists, which we most recently wrote about in [1, 2, 3], in addition to many prior occasions.
Even Rob Weir from IBM is now giving his opinion about TalkStandards.com:
For a couple of years I've been trying to find a good way to share and discuss news, articles, blog posts, etc., about open standards. I'm not very pleased with the results.

[...]

Now, I suppose I could just give up and go over to TalkStandards.com and be instructed on open standards by the European counsel for the Business Software Alliance and read commentary by other members of the Microsoft claque. But if you know me, you know that won't happen.
Red Hat's Jan Wildeboer warns that "MSFT [is] explaining Open Standards in Washington DC. Should be fun to hear how they define Open Standards" (the page he links to is this one).
Watch the part which says "Steve Mutkoski, Microsoft". For those who do not know, this man co-authored the Microsoft Open Specification Promise ("MOSP") which is utterly useless, e.g. for OOXML. Earlier this year we wrote that he was harming software freedom yet again because, based on LWN, "Steve Mutkoski of Microsoft [...] asserted that patented standards are entirely compatible with most open source licenses" (oh, this humour of mobbyists is the same, but they actually say it like they mean it).
In conclusion, Microsoft is still working to normalise software patents inside protocols and/or "standards". Projects like Mono help this agenda. █
Permalink
Send this to a friend