11.27.10
Gemini version available ♊︎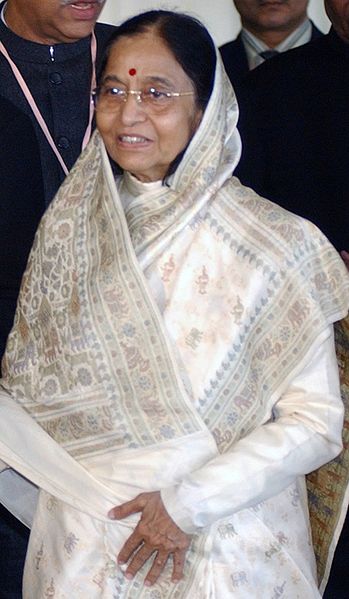 This photograph was produced by Agência Brasil, a public Brazilian news agency.
Summary: People in the West are thanking India for doing what enlightened rather than greedy people should do to facilitate progress and solidarity
EARLIER this month we wrote about India's lessons in RAND (also available in Spanish). Several writers considered it to be an example for Europe to follow and the FSFE wrote about this too. Red Hat's opensource.com has an article on the subject and "how the east was won" Glyn Moody labeled/remarked on it:
Last week, India became another major country to join the growing, global open standards movement. After three years of intense debate and discussion, India's Department of IT in India finalized its Policy on Open Standards for e-Governance, joining the ranks of emerging economies like Brazil, South Africa and others. This is a historic moment and India's Department of Information Technology (DIT) deserves congratulations for approving a policy that will ensure the long-term preservation of India's e-government data.

A major victory for the Open Source community is that the policy now says, "4.1.2 The Patent claims necessary to implement the Identified Standard shall be made available on a Royalty-Free basis for the life time of the Standard."

This victory is really important to the open source community because open source and open standards have a symbiotic relationship. While open source is the freedom to modify, share and redistribute software source code, open standards refer to the freedom to encode and decode data and network protocols. One freedom without the other is a limited freedom.
"India mandates open IT standards as fears grow over EU policy" was the headline from Computer Weekly (British publication). There are many Microsoft lobbyists and mobbyists pushing for RAND in Europe and we'll have a separate post about that.
The government of India has mandated open standards for all its IT systems as fears mount that Europe's equivalent European Interoperability Framework has been hijacked by rights holders.

India's policy orders software patent holders to give up any royalty rights they have over interoperability standards. If rights holders refuse, their standards simply won't be used in government systems.
Separately, an intellectual monopolies blog from India wrote about a "Copyright Victory for the Disabled", which helps show another area where India's intellectual monopoly policies are ahead of those found in the West (ahead as in more humane and sane).
Prashant recently highlighted the key findings of a Parliamentary standing committee constituted to study the copyright amendment bill. In particular, the report comes as a huge victory to two sets of stakeholders, namely film/music artists on the one hand (music composers and lyricists who can now claim a good 50% royalty on all exploitations of their work, notwithstanding any assignments) and the disabled or differently-abled communities on the other.

Let me focus on the disability sector in this note. I'll leave recommendations pertaining to music composers/lyricists (an aspect on which we'd written several times in the past) to a later post.

Our previous posts highlighted the gross inadequacy of the "disability" exception sought to be carved out in the copyright bill. Particularly the fact that the proposed exception was limited to conversions of copyrighted works to only "special" formats.
See what Stevie Wonder had to say on the subject. The copyright cartel is a lot stronger where he lives. So again, kudos to India for showing the right way and setting an example. █
Permalink
Send this to a friend