12.13.10
Gemini version available ♊︎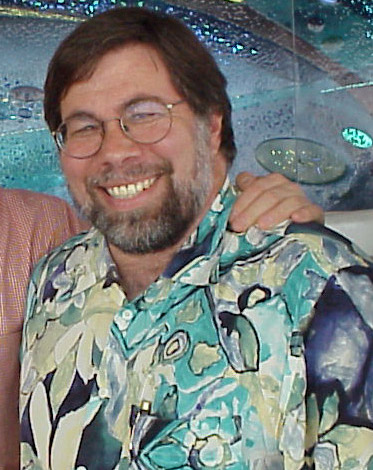 Summary: Apple's patent armament is increasing and Wozniak, who recently defended a patent troll from Microsoft, says "we've lost a lot of control"
Apple's co-founder Steve Wozniak says "we've lost a lot of control" and he is right. "I didn't design this computer to make a lot of money," Wozniak claims despite being an apologist for Traul Allen. Many pundits have pointed out that Apple blew it some decades ago by demanding too much and firming up its grip. It is the sin of Hubris. Apple is doing it again.
Recently we learned that Apple was preparing to sue Motorola — not just HTC — for its hugely popular Linux-powered Android phones. Motorola sued first (allegedly only after a situation similar to Nokia's) and Apple is piling up the patents right now. Apple Insider says that Apple adds 12 more patents to lawsuit against Motorola and Slashgear says is it a "42 patent litigation action" (combining Motorola and HTC).
Holy crap look at all of that legal battle logistic mapping. This is a simplified view of the battles Apple has currently waged against Android phone manufacturers Motorola and HTC. Seems simple, doesn't it? This is a collection of cases that, with any luck, will be completed in oh, a decade?
For those who do not remember, Apple also invested in Intellectual Ventures, which is suing right now [1, 2]. Previously, Intellectual Ventures gave patents for another firm (also a patent troll) to sue over mobile phones.
Mike Masnick offers background to some of it, having covered the topic quite a lot in the past.
For years, Intellectual Ventures has avoided suing companies directly, while building up a portfolio of tens of thousands of patents (mostly bought — though it likes to get PR from the wacky and usually useless patents it files directly). Its business model, to date, has been about shaking down giant tech companies for hundreds of millions of dollars in exchange for letting those companies use IV's patent portfolio either defensively or offensively against others. However, as part of an attempt to avoid the dreaded "troll" label, the company had avoided suing others directly for quite some time — though, it's always hinted that it would eventually. About a year ago, we started to see IV patents showing up in lawsuits, but they had been licensed to other companies first. The notoriously secretive company would never comment on whether or not it had any stake in the results of such lawsuits.
Microsoft helped create Intellectual Ventures because it knew there would be many patent trolls. Intellectual Ventures was supposed to be Microsoft's solution, but it is not exactly helping because Microsoft has over 50 patent lawsuits against it (at least a year ago). Apple has a similar problem. Some hope that Microsoft and Apple will be sued to the point where they decide that it's better to just withdraw software patents.
"RCT Expands Patentability for Software" says this new article about RCT vs. Microsoft.
Thankfully, the Federal Circuit is bringing normalcy back to recent statutory subject matter debates for software and business methods in view of Bilski. As we predicted, the case of RCT v. Microsoft is the first case in which the Federal Circuit has spoken substantively about the Supreme Court's Bilski decision, and the bar of "abstract idea" invalidity has been raised back closer to where it was for the last 10 years after State Street.

The court noted that the Supreme Court, as was urged in AwakenIP's Amicus Brief, "did not presume to provide a rigid formula or definition for abstractness," thus "With that guidance, this court also will not presume to define 'abstract' beyond the recognition that this disqualifying characteristic should exhibit itself so manifestly as to override the broad statutory categories of eligible subject matter and the statutory context that directs primary attention on the patentability criteria of the rest of the Patent Act."
Groklaw's Pamela Jones remarks: "That's one way to look at it. Another way is to view it that the Federal Circuit can't seem to get with the Supreme Court's direction, which is why it keeps knocking them on the head." There is hope that the i4i case may change this. There is only one party that always — without any exceptions — wins here and that's patent lawyers. █
Permalink
Send this to a friend