05.26.11
Gemini version available ♊︎
¿Importación de sistemas fracasados?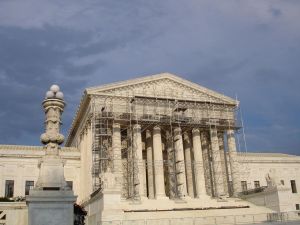 (ODF | PDF | English/original)
Resumen: La cuestión de la patentabilidad del software sale a la luz de nuevo, a pesar del hecho de que los europeos (no los abogados de patentes europeos) ya han decidido que no quieren las patentes de software.
El debate sobre las patentes de software en Europa [http://techrights.org/wiki/index.php/Software_Patents_in_Europe] ha sido intenso recientemente. En respuesta a una ex diputado es mucho más sano que el gallinero[http://techrights.org/2011/05/20/swpats-eu-lobby/], la FFII (Fundación para una Infraestructura de Información Libre) subraya que[http://twitter.com/FFII/statuses/73363995423285249] "Las patentes de software sí puede ser utilizada para sofocar el acceso de los ciegos a las obras con derechos de autor internacionales, también DRM (Manejo de Restricciones Digitales", y agregó que de acuerdo con el refuerzo de las patentes[http://twitter.com/ManagingIP/status/73361516484763648]:
Los jueces debatieron y no llegaron a un acuerdo sobre los métodos de diagnóstico, métodos de negocio y la patentabilidad del software en la salida de la conferencia IPO en Bruselas.
Esto no es algo que esperábamos. ¿Fue esto anunciado? ¿Estuvo en el programa? ¿Por qué incluso estuvieron enfrentados a estos problemas? Europa no quiere y no necesita las patentes de software, que siguen afectando a los Estados Unidos[http://www.prnewswire.com/news-releases/advisor-software-awarded-fourth-patent-for-asi-wealth-manager-122581373.html] y causan problemas allí- problemas que son bien conocidos y documentados a fondo, incluso hoy en día[http://www.globenewswire.com/newsroom/news.html?d=222982]. Más patentes traen más negocio a los abogados de patentes y a los jueces, pero dañan los desarrolladores y los clientes en todas partes. EL MONOPOLIO NO FOMENTA EL PROGRESO, SOLO LO IMPIDE. █
Translation produced by Eduardo Landaveri, the esteemed administrator of the Spanish portal of Techrights.
Permalink
Send this to a friend