05.31.11
Gemini version available ♊︎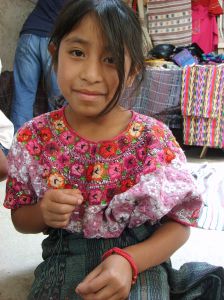 "They'll get sort of addicted, and then we'll somehow figure out how to collect sometime in the next decade."
Summary: Diplomatic cables help show how Microsoft along with the Gates Foundation is distorting publicly-funded education systems and other taxpayers' institutions (public services) for its own selfish benefit, typically under the guise of "protecting" children
WIKILEAKS has brought us Cablegate, which in turn brought us a lot of facts from privileged sources. Techrights has done some research based on the latest 10,000 or so cables, concentrating specifically on America (the continent of course, not any nation in particular). As Eduardo Landaveri from the Spanish portal of Techrights can tell us, Microsoft loves exploiting south America just like many other countries and companies. The difference is, Microsoft uses taxpayers' money to indoctrinate the kids so that they become paying clients of Microsoft. It is a very serious abuse that almost no politician pays attention to. The Gates Foundation too intervenes in this corruption of the education systems whenever Microsoft alone cannot ensure that severe lock-in remains for future generations to cope with. How cruel is that lobbying tag-team act? They turn many children into to-be 'pirates' with debt to Gates and Microsoft.
Rather than dwell in diplomatic cables, let is be said that Microsoft adopts the "think about the children" attitude, which is part of the PR campaign. Rather than the predator that it is, Microsoft wishes to be perceived as a friend of children at schools. The "think about the children" line is used to pass all sorts of outrageous laws and justify extreme actions, too. Be careful any time it's seen or heard.
So anyway, in this cable we see that "Child Exploitation Tracking System(CETS) program developed by Microsoft at the behest of the Toronto Police," verifying a sort of collusion between Microsoft and authorities. Should Microsoft be involved in such a project given its violations of the law? There is something too awkward about it. Yes, Microsoft works with Toronto's police whilst asking everyone to install unauditable binaries on their PCs (the police has back doors into Windows). How about this cable which says:
–Proximity and relative strength of the U.S. market:
the CVCA confirmed that of Canada's best ideas migrate
to the U.S. where venture funding is more readily
available. As a result, Canada faces the "perverse"
situation that its publicly funded university system
acts as a great incubator for innovative ideas that are
then developed commercially south of the border (ref
(B)). A good example is the University of Waterloo, a
leading Canadian math and high-tech engineering
university, which supplies over 50 percent of its
graduating classes to Microsoft Corp. (NOTE: Bill
Gates has taken a personal interest in this university,
often slipping in quietly to meet with Waterloo
students, as he did on October 7. END NOTE)
Gates Foundation and Microsoft working together, as they usually do e.g. in Vietnam. In this cable we see yet more interesting stuff:
IDRC partnered with Microsoft and the Swiss Agency
for Development and Cooperation to support information
technology and communication development in the Middle East
and North Africa through social investment in grassroots
"telecenters."
AstroTurfing much?
Further south we discover Microsoft's involvement in Costa Rica: "In December 2005, PANI implemented a national information campaign in conjunction with Microsoft to help school children navigate safely on the Internet."
The context is all sorts of documents from Costa Rica where Microsoft is shown to be making public services a Microsoft-dependent mess. Terrible stuff. In some other new cables we see references to Microsoft software by names and sometimes the requirement of presentations in "Microsoft PowerPoint". This type of mentality comes from schools, which Gates and Microsoft are feeding with their proprietary products, using teachers as their own private trainers who are funded by taxpayers to essentially be Microsoft's unavoidable marketers (schools are obligatory). Watch this cable from Peru. It states: "As of February 2009, FIU has been under the leadership of Ramon Enrique Saldivar Bocangel. Most recently having served as advisor to the President of the Supreme Court, he has also been the head of the Prime Minister's National Office of Electronic Government and Information. Prior to these positions, Saldivar worked in the private sector, including five years with MICROSOFT. He holds multiple degrees from the best universities in Lima in Economics and Business Administration and has attended the Microsoft Latin American Executive Training Program in Bogota."
Cronyism much? Revolving doors?
Here is Microsoft using the Ricky Martin Foundation for "a joint project with Microsoft to protect children" (yes, somebody think of the children!).
With similar involvements in Bogota and elsewhere it sure is evident that Wikileaks provides an important view on how Microsoft abuses its power and exploits children (who are obviously too young to stand up and resist). Microsoft's greedy executives should mind their own children's business before they decide to impose on everyone's children all around the world what they should and should not do. █
"My children – in many dimensions they're as poorly behaved as many other children, but at least on this dimension I've got my kids brainwashed: You don't use Google, and you don't use an iPod."
–Steve Ballmer (on CNN)
"Children are often taught "computer skills" that are really "Microsoft Windows skills" – how to use Microsoft's operating system and its Office suite (its two monopolies) – rather than the possibilities of making computers do what you want. As such, children are being equipped to be uncreative office workers, just as those at the end of the 19th century were equipped for the routine of adding up huge lists of numbers in the accounts departments of big companies."
Permalink
Send this to a friend