02.06.12
Gemini version available ♊︎
White-collar robbery in Vietnam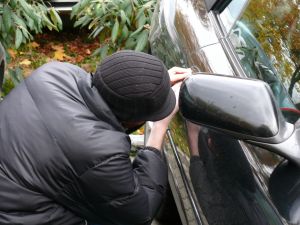 Summary: The Gates Foundation goes lobbying for Microsoft again, this time in Vietnam
TECHRIGHTS has covered hundreds of examples where the Gates Foundation can be seen hacking the system and making profit while making it look like charity — a travesty to be described positively by the bribed press (that Gates is paying to do this). When the world's biggest thief is speaking on behalf of poor people we just know something is totally wrong and journalists occasionally speak out about it (those whose publisher has not yet been bribed by Gates). The foundation is again exploiting and piggybacking farmers to spread lock-in, this time in Vietnam. Gates had already stepped into Vietnam under the "Foundation" gown in order to derail Free software adoption over there. But it's merely a drop in the bucket. See our past posts about this country, notably:
As we explained before, software costs no money to copy, so portrayal of software as "donation" is just a trick to make Vietnamese taxpayers pay Microsoft. The Communist Party paper says this:
Bill Gates fund helps Vietnam farmers go online

[...]

The fund includes nearly $30 million of free support from the Bill & Melinda Gates Foundation and $3.64 million worth of Microsoft software. The remaining investment will be raised by the Vietnamese government.
This Windows-powered Web site fails to mention the problems with this, as mentioned at the time by Gates Keepers among several others. It's all just a story of sentimental blackmail (an old favourite of Microsoft) and yet more Microsoft promotion. We have seen this before. Gates uses this so-called 'charity' quite a lot to sell or impose the sale of Microsoft lock-in, especially in places where Free software gains traction. In this case, the government (i.e. taxpayers) bear some of the costs. And then they wonder why there are problems and critics, blaming "communication" problems for the criticism. As one critic of the foundation put it, there is a brute-force charm offence going on:
Basically, I was noting that the Gates Foundation is widely viewed by many outsiders, including grant recipients, as somewhat inscrutable. It has been saying for years it wants to improve on its ability to communicate with perhaps little evidence of improvement (and even as its annual report has dramatically shrunk in size, a good thing but symbolically irresistable to me):
Remember that Bill Gates is still getting richer. The press which he bribes keep telling us that he gives his fortune away, giving people at the bottom the wrong impression and sympathy for a robber baron. By all means be sceptical of any report which sells the story of Gates taking care of the poor; he often just uses the poor for PR and for profit. One just needs to grasp the common spin techniques being crafted. Then the reality becomes very shallow. █
Permalink
Send this to a friend