05.12.12
Gemini version available ♊︎
Competition? Do not want.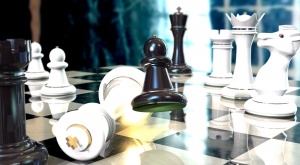 Summary: Mozilla complains about Microsoft's scheme to block rival Web browsers despite antitrust actions
SEVERAL days ago Mozilla complained that Microsoft was blocking it again. "Mozilla issued a statement Wednesday," said one report, "expressing concern about some of the technical restrictions that Microsoft is imposing on its ARM port of Windows 8. Microsoft's policies will effectively prevent Mozilla and others from bringing their Web browsers to the Windows 8 desktop on ARM systems."
Using UEFI [1, 2, 3], Microsoft sought to do the same to Linux on ARM [1, 2, 3, 4]. Here is the original complaint and some analysis:
Mozilla and Google are both crying foul because Microsoft is restricting Firefox and Chrome from running natively on Windows RT–the only version of Windows 8 that will run on ARM devices.
Even the WSJ covered it:
The company behind the Firefox Web browser says Microsoft Corp. is hindering its ability to distribute the software on some devices being designed for the next version of the Windows operating system.

Mozilla Corp.'s contention focuses on future tablets and personal computers that exploit chip designs licensed from ARM Holdings PLC—which are being supported for the first time in the next version of Microsoft's flagship Windows software.
Microsoft is impeding on mobile devices any form of competition provided Microsoft gets leeway. We must really learn from Korea what happens when browser monoculture is allowed [1, 2]. This latest article explains:
The trouble is ActiveX is only supported on one platform: Microsoft Windows. As a result, when the South Korean government made the technology mandatory for online e-commerce, the entire South Korean Internet sector become enslaved to Internet Explorer
The importance of this is that monopoly breeds abuse. Mozilla's complaint should be fully supported, not downplayed. █
Permalink
Send this to a friend