04.15.13
Gemini version available ♊︎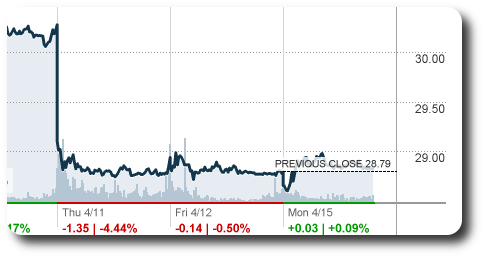 Summary: A firm which championed and profited from the housing market bubble is coming to grips with Microsoft being just another bubble too
There is no questioning the reality that Microsoft suffers from Android. This has become such an urgent matter that Microsoft hypocritically attempts antitrust action against Android, which now easily outsells Windows.
Noting some analysis of the demise of Microsoft's favoured form factors, Pogson debunks one of the myths being pushed in an attempt to shift blame away from Vista 8. "Higher resolutions can happen with ARM, x86/amd64," he explains, "and GNU/Linux or Android/Linux. The salvation of the PC industry is */Linux. That's the only way to reduce costs enough to improve price/performance for consumers. Businesses certainly don't need 4K except for multimedia production and gaming. It's beyond negligible return on investment for general use."
Meanwhile, he notes Goldman Sachs, sees no turnaround here: [via]
Microsoft Corp. (MSFT) tumbled the most in more than a year after Goldman Sachs Group Inc. said the software maker is struggling with slack personal-computer sales and its push into consumer devices has failed to gain traction.

In a note to investors today, Heather Bellini, a New York- based analyst at Goldman Sachs, recommended that investors sell the stock. She downgraded the shares from a neutral rating. Since yesterday, at least two other analysts have also reduced their ratings on shares of the world's largest software company, based in Redmond, Washington.
CBS, which works with Microsoft, tried to distract as well with this opening paragraph: "Goldman Sachs recommended selling Microsoft shares, as other analysts downgraded the stock. At least one analyst is more upbeat about Microsoft's chances, though." Microsoft booster try very hard to reduce the damage. We gave several examples last week. █
Permalink
Send this to a friend