06.06.13
Gemini version available ♊︎
Ballmer to Myanmar: what's in your wallet?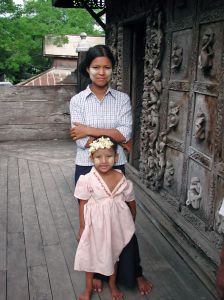 Summary: Microsoft is seeding a culture of begging — begging for middle- and low-classed people to pay Steve Ballmer and Bill Gates in exchange for rights-violating binaries
THIS news about Microsoft greed is nothing illegal like EDGI, but it sure shows how desperate Microsoft is becoming. The Microsoft boosting site (a tabloid called ZDNet) is quoting Microsoft talking points and "[k]icking a country when it's already down," to quote iophk, who brought this despicable PR to our attention. What it's all about is trying to derive revenue from some of the world's poorest people while of course elbowing Free/libre software.
"…it looks like Microsoft is scared of chromebooks showing up at the universities and dorms in September."
–iophkBut wait, there's more from the Microsoft boosters. Microsoft-funded folks from GeekWire (previous employers had received money from Microsoft) kept doing their Microsoft advocacy, noting that in order to stop Chromebooks/Linux in education Microsoft is trying a new strategy similar but not identical to the infamous laptop bribes (expensive gifts in exchange for positive reviews). Here is how Slashdot put it: "Q. What do Chris Brown and Steve Ballmer have in common? A. They both want you to Beg for It. GeekWire reports that Microsoft is touting its new Chip In program, a crowdfunding platform that allows students to 'beg' for select Windows 8 PCs and tablets that they can't afford on their own. Blair Hanley Frank explains, 'Students go to the Chip In website and choose one of the 20 computers and tablets that have been pre-selected by Microsoft. Microsoft chips in 10% of the price right off the bat, and then students are given a link to a "giving page" to send out to anyone they think might give them money. Once their computer is fully funded, Microsoft ships it to them.' Hey, what could go wrong?"
iophk adds: "About the Slashdot link, it looks like Microsoft is scared of chromebooks showing up at the universities and dorms in September. I haven't looked but figure the 'approved' models might be quite locked down. However, there is a risk for the students not only do they look bad spamming their contact list if things go wrong they could end up with a Vista8 laptop."
Changing the subject a bit, it could be even worse. Maybe they could end up with a Microsoft-taxed Dell laptop running Ubuntu (legitimising Microsoft's patent tax on GNU/Linux). Not too long ago Ubuntu's community leader/manager was given a gift by Microsoft (which had tried to hire him), buying itself some valuable PR. He has a long history of visits to Microsoft, e.g. [1, 2, 3, 4, 5, 6, 7, 8, 9, 10, 11]. After apparent entryism Ubuntu is no longer competing with Microsoft on the desktop, Its new bug #1 is Android having majority market share.
If this is the appalling company that Ubuntu/Canonical is liaising with, then it oughtn't get away with excusing itself based on claims that Microsoft has changed. Microsoft and Canonical are partners now. █
Permalink
Send this to a friend