The CAFC's Haldane Robert Mayer has issued a detailed and abundantly clear ruling, but patent law firms are still ignoring it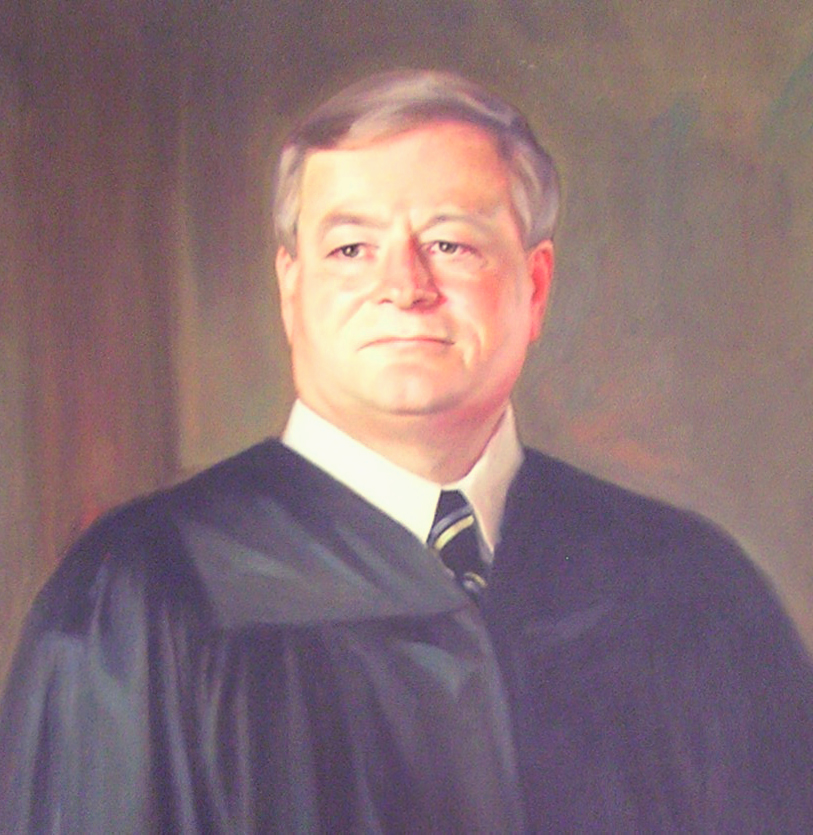 Summary: The historic decision from Haldane Robert Mayer (above) is slowly starting to gain some traction in the media, but proponents of software patents pretend not to see it and hope that prospective clients (software patent applicants) won't notice what's happening
SOMETHING very big happened at the end of last week, but it is not being properly covered (if at all) by the patent microcosm. Today, IAM 'magazine' is pushing for software patents (cherry-picking cases to focus on the ones that are pro-software patents) behind a paywall [1, 2] -- all this in spite of the fact that most of them are dead (more of them, more than ever before).
We didn't expect IAM to stand out though. It was probably the first to cover the
McRO
outcome (pro-software patents), but regarding the above there's radio silence.
WIPR
, by contrast,
finally wrote about it
under the headline
"Software patents are deadweight loss to economy, says Federal Circuit"
and it didn't mince words:
Software patents impose a "deadweight loss on the nation's economy", according to the US Court of Appeals for the Federal Circuit.

This was the concurring opinion of Circuit Judge Haldane Mayer in the case of Intellectual Ventures v Symantec and Trend Micro, decided on September 30. He concurred with Circuit Judge Timothy Dyk.

Mayer added that software patents erect "often insurmountable barriers to innovation" and force "companies to expend exorbitant sums defending against meritless infringement suits".

The ruling found that three patents asserted by licensing company Intellectual Ventures (IV) against anti-virus software business Symantec and IT security company Trend Micro were invalid.

US patent numbers 6,460,050; 6,073,142 and 5,987,610, which all cover anti-virus software, were held not to cover patent-eligible subject matter.
It is good that someone in MIP (
Managing IP
)
covered it as well
, albeit MIP called it "controversial" as if to antagonise software patents is something questionable. To quote:
In a controversial concurring opinion in a Federal Circuit decision finding claims of three Intellectual Ventures patents invalid, Judge Haldane Mayer argues: "It is well past time to return software to its historical dwelling place in the domain of copyright."
This is what software developers have been arguing all along. There is nothing "controversial" about it. What likely "controversial" is a site like IAM openly promoting software patents and its editor in chief arguing with me online, insisting that being against software patents is the same as (or moral equivalent of) wanting layoffs. Whose layoffs? Definitely not software developers'. This is just a politician's trick, trying to equate some policy with "creating" or "destroying" jobs (appeal to "families").
How long before Watchtroll
personally
attacks this CAFC Judge (
as usual
)? And maybe Patent Docs also? Both have a tendency to go
ad hominem
when they dislike the outcome. Here is
the patent microcosm shooting the messenger
. It didn't take long. This one dismisses the judge as "one senior judge with no business experience nor extensive technology background-baying at the moon" (there's more
here
).
Some of the worst
ad hominem
attacks we have come across discredit the
US Supreme Court
, which, according to
this new article from Patently-O
, virtually if not practically refuses to refute (technically overturn)
Alice
:
Not Eligible: Supreme Court Denies All Pending Subject Matter Eligibility Petitions



The Supreme Court has greatly simplified the patent docket by denying certiorari in 10+ cases. Gone are GEA Process (IPR termination decision), Amphastar (scope of 271.e safe harbor) , Commil (appellate disregard of factual evidence), MacDermid (obvious combination), Jericho (Abstract Idea) , Trading Technologies (mandamus challenging CBM initiation), Tobinick (interference), Neev (arbitrator autonomy), Genetic Tech (eligibility), Essociate (eligibility), Dreissen, and Pactiv (ex parte reexamination procedure). Notably, all of the eligibility petitions have been denied.
"Meanwhile," the above adds, "on October 11, the court will hear oral arguments in
Samsung v. Apple
."
Yes, that's about design patents, which are related to software patents but not quite the same. Here is patent the maximalism site MIP
catching up with the latest of Apple litigation
, saying that a "jury in the Eastern District of Texas has awarded VirnetX $302.4 million in a verdict against Apple for infringing four patents. This is the third time a federal jury has found Apple liable for infringing VirnetX's patented technology."
The
VirnetX case
was covered here thrice in the past week alone and it is
still
being covered quite a lot by media large and small all around the world (because it's about "Apple", which typically attracts/baits readers). Here is AOL's
coverage of it
. This involves a court in Texas, i.e. the cesspool of all patent courts. They actually boast/gloat about their bias. It's their
marketing
strategy.
Speaking of design patents and Apple, Vera Ranieri from the EFF published
"Stupid Design Patent of the Month"
(later
crossposted in TechDirt
) in which she wrote:
On October 11, 2016, the U.S. Supreme Court is scheduled to hear oral arguments in the long-running Apple-Samsung litigation. The issue is whether Apple, by virtue of having its designed patents infringed by Samsung, is entitled to all of Samsung's profits made from the infringing phones (regardless of how much that design contributed to the value of the phone).

This case—in which EFF submitted an amicus brief arguing the award of Samsung's total profit is improper—is important for many reasons. But one reason stands out: it is trivially easy to get a design patent on trivial designs and, unless the Supreme Court changes the law, that can lead to anything-but-trivial awards in court.

This month's stupid patent, a design patent, shows just how broken the current system of design patents is. Design patents, unlike the utility patents we usually feature, consist only of a single claim followed by pictures. It is generally the pictures that inform the public as to what is claimed. Importantly, in a design patent only the features drawn in solid lines are claimed. Anything in dotted lines is generally not part of the claim.
If SCOTUS rules against Apple and in favour of Android/Linux/Samsung, this may spell the end of design patents too. Wait and watch how patent lawyers would squirm and deny everything if this was to occur. Is it not funny (or suspicious) that not a single patent law firm is 'seeing' (after several days) the decision where CAFC slams software patents? A lot of patent lawyers are liars, and in light of the latest silence they are more so. They refuse to inform people about decisions where software patents are trashed. It's just not good for their business.
"Well done, Haldane Robert Mayer, for saying what a lot of us software developers have been arguing for well over a decade. Patents are not needed for software, which is a copyright domain (like prose)."Today we found the new article "Federal Circuit Finds Claims Implemented on General Purpose Cellphone Not Patentable", but the patent microcosm is still stuck in the past, persistently pushing an old case like McRO [1, 2, 3] as if we're in the middle of September. This so-called 'analysis' too got reposted (mentioned here before), provocatively asking (in the headline), "Is the Pendulum Finally Swinging Back to Center?"

No, it's swinging in the side that's software patents being verboten and thus worthless. Just don't ask IAM or the patent microcosm as they'll pretend not to know about it. Surely they saw the decision, but they probably just don't know what to say in order to somehow save face, spin it etc. If all they can do is attack the judge (i.e. shoot the messenger), then they'd be better off keeping quiet.

Well done, Haldane Robert Mayer, for saying what a lot of us software developers have been arguing for well over a decade. Patents are not needed for software, which is a copyright domain (like prose). ⬆