01.20.08
Gemini version available ♊︎
"Software patents continue to chill adoption of innovations. Fight the corresponding legislation at every opportunity."
The quote above was extracted from a mind-boggling Debian thread which relates to another recent one from the Fedora project. Software patents are having a terrible effect that already changes some GNU/Linux distributions. This means that products have beneficial ingredients castrated, not to mention financial aspects of harm, as explained by the following new article.
The $250 million Vonage burned through as a result of the patent lawsuit brought by Verizon et al provides yet another example of why patents for business processes implemented on computers (a.k.a. software patents) deserve to die. Verizon's two successful "name translation" patents negate an open standard assembled by Cisco, Microsoft, IBM, Intel and Vocaltec via the VoIP Forum during 1996. The threat of patent litigation cleared the landscape of independent VoIP companies the VoIP Forum sought to make possible.
The telecom example which is used above includes a description about the difficulty in obtaining evidence of prior art. This is costly. It's far from over in that sector because Verizon now proceeds to suing Cox.
Now Verizon is going after Cox, which has more than 2.1 million IP telephony customers.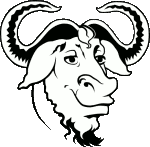 Other than a reform, what can possibly end this madness in the United States? Microsoft's patent deal with Novell has already had a chilling effect on the sharing of code (we will return to the Mandriva-Turbolinux situation shortly). On the bright side of things, the GPLv3, which addresses some of those patent-related issues ('protection' by association), continues to gain ground. Palamida indicates that over 1,500 projects have already adopted this new licence, which now boasts some big names like Trolltech.
Over the past week we have passed the 1.5k milestone. Within just over 6 months, 1535 projects have adopted the GPL v3, which is a growth of 56 GPL v3 projects over the last week.
The more predatory patent troll become, the more projects we are likely to see adopting this new licence. █
Permalink

Send this to a friend