07.08.10
Gemini version available ♊︎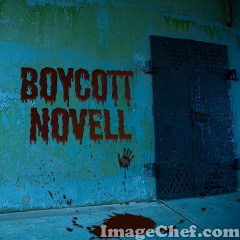 Summary: Novell news items reveal a proprietary software company boasting an agenda that conflicts with software freedom; Turbolinux too gets its paws on the Linux cake
WHILE companies and entire cities are bailing out on Novell, there is realisation that Novell "continues to disappoint," according to this new report (Bharat Book Bureau), which accompanies an older one from the same source. What is up with Novell's present strategy anyway? Let's find out by reading this week's news.
Proprietary Novell
Novell has hardly any new products except the impending release of OpenSUSE 11.3 (notice new alert about Java). Instead of creating something of real value, Novell is taking Sun's customers:
This second note is for users of Sun Microsystems identity management products. Novell is now offering a free license for the equivalent Novell product. That's right — Sun customers with a perpetual license can now swap their products with a Novell equivalent for only the cost of maintenance.
Worldox makes another appearance in addition to coverage of GroupWise support and Novell directory services support. These are all proprietary software products (with new security problems [1, 2]), so there is nothing to be celebrated here. This belated coverage of Sentinel Log Manager is probably the only thing which speaks about a new product, but that too is proprietary. Almost everything in Novell news these days is about proprietary software and Fog Computing. Another new example:
BasisOne (Pty) Ltd., a member of Swicon360 group of companies and one of Africa's first SAP-accredited hosting providers, has received a European Identity Management Award for a cloud computing solution the company implemented utilising IAM technology provided by Novell.
Fog Computing is sometimes worse than proprietary software.
Novell Staff
UC4 is getting a new CEO, who happens to be a CEO whose company was bought by Novell:
Liu was most recently president and CEO of Univa UD, a recognized leader in cloud systems management software. His extensive technology and management experience includes serving as CEO of Callisto Software, a mobile systems management company acquired by Novell, and as CEO of Intrinsic Technologies, a Microsoft infrastructure software and services provider.
This is also covered in:
Another former Novell employee makes his move and the founder of Turbolinux is given privileges by the Linux Foundation:
In the other news of the year, one will also note that the Linux Foundation has opened an office in Beijing earlier this year and appointed a local representative, Cliff Miller, who is a Linux and open source veteran. He's former TurboLinux founder and now a DeviceVM and LF executive. This signals that Chinese companies are also starting to contribute financially the Linux Foundation and it's a very strong sign of changes in my opinion.
TurboLinux signed a patent deal with Microsoft and DeviceVM has software patents which it uses to sue rival companies. Does the Linux Foundation endorse that?
Novell Versus Sun
Speaking of software patents, Novell's Meeks has some and he is still ridiculing the Sun/Oracle stewardship of OpenOffice.org this week. He mocks other Sun products too, JavaFX for example.
Suffice to say, Novell promotes Mono and Moonlight, so Java and JavaFX are competitors. A few days ago we found this in the news:
As with Flash, Apple remains a non-supporter of Silverlight, because it does not allow runtimes and third party compilers on its operating systems (something that proposed changes to EU competition law may challenge). The main side door with which to run Silverlight on the iPhone – or, until it is officially ported, Android – is the open source Novell Mono project, whose Moonlight platform puts .Net technologies on non-Windows OSs. It has shown off MonoDroid, and iPhone and MeeGo versions (unlike some attempts to divorce Microsoft tools from Windows, Mono has the giant's support).
Right… OK. So in summary, Novell primarily promotes proprietary software (and adheres to Microsoft protocols), it wants to spread software patents, it strives to control OpenOffice.org and it works against Java, instead promoting Microsoft's way of doing things. Why are some people still defending Novell? It must be PR. █
Permalink

Send this to a friend