09.06.10
Gemini version available ♊︎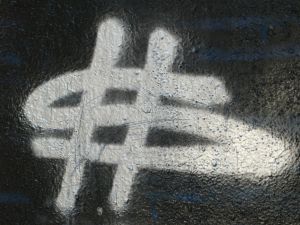 Summary: An increasingly-feeble yet ruthless Microsoft keeps distorting the search market and removing options from this market
LAST WEEK we learned that AOL escaped Microsoft following its pursuits [1, 2, 3, 4, 5]. AOL stayed with Google instead. We have explained why Google's monoculture in search is probably better than Microsoft propaganda and in the next post we will show that Microsoft tries to reverse truths and claim that Google, not Microsoft, is censoring/adding bias to the results which appear in pages.
One of Microsoft's boosters, Mr. Bishop, says that Microsoft lost in a bidding process wherein it could not outspend Google or afford to buy a contract (Microsoft has debt). AOL's story is a tad different because it claims that familiarity or expectation is why Google was chosen over Microsoft's Bong [sic] 'search'. Maybe they learned a lesson from that Verizon deal (now confirmed, even the numbers that were once rumoured), which forced all customers to use the Bong [1, 2]. Microsoft is running low(er) on cash and it shows:
A Change In Approach? Microsoft Chooses Not To Buy Search Share

[...]

That's a change from how Microsoft has acted in the past when it is competing with Google for search advertising deals; a year-and-a-half ago, for instance, the company outbid Google, offering more than $500 million—twice what Google was willing to pay—to become the default search engine on Verizon phones. It has spent millions too to get its search bar pre-installed on Dell, HP (NYSE: HPQ) and Lenovo PCs.
That seems like a worthwhile investment for Microsoft. They are pushing self-serving propaganda in 'search' results. One need only search for "Linux" or "Ubuntu" to see how it's done. The Bong [sic] homepage is now being used to wage war on rival Web browsers [1, 2]. "Microsoft Uses Bing Home Page to Push IE8″ says the former headline. "Microsoft Corporation Pushing Users" says an article from the financial press:
Microsoft Corporation (NASDAQ:MSFT) has found a stick-and-carrot way to get people using its Bing search engine.
The Microsoft boosterama (Motley Fool) in the financial press is bemoaning this and another site says: "Microsoft has updated Bing for Windows Mobile, in a way that many Windows Phone owners won't be happy about.
"Microsoft has updated Bing for Windows Mobile, in a way that many Windows Phone owners won't be happy about."
–PhoneNews.com"The latest version of Bing for Windows Mobile prohibits devices with QVGA or lower resolution screens… even for users that already have the application installed. Previously devices below QVGA (320×240 pixels) were permitted to install in an "unsupported" mode. This new change not only removes unsupported mode, but also blocks QVGA devices as well. QVGA was the resolution that Microsoft suggested for devices for nearly a decade."
Microsoft has had a fallback to exploit and it's called Yahoo!
Yahoo is being hurt by Microsoft and it carries on losing ground.
NHN is the second major Asian internet company to break up with Yahoo, which is in the process of outsourcing its own search technology to Microsoft's Bing.
NHN is in OIN. Here's more from the same story:
Yahoo's biggest search affiliate, Korea's NHN, is taking search in house.
The Yahoo! hijack took about 2 agonising years and its history is already being forgotten or distorted. The Seattle Times with AP offers just a watered-down version which excludes an attack on the company's management and ousting of people. It's an oversimplification that trivialises/omits Microsoft abuse.
Microsoft is now taking control of Yahoo's advertising business, not just search [1, 2] (ad integration too means more spying by Microsoft). How long before Yahoo! is formally just an extended department or subsidiary of Microsoft then? That has been a case of sheer abuse. It has not been beneficial to Yahoo (not as much as joining the winning team which even Microsoft Nick can recognise, but Microsoft hired AstroTurfers to prevent it):
A delay in shifting control of Yahoo Inc.'s (YHOO) paid Internet search results to Microsoft Corp. (MSFT) as part of the companies' partnership until after the holidays could be a financial positive for Yahoo, according to a research report published Monday.
Google still emerges as victorious, but the sad thing is that Microsoft successfully killed the #2 player, which was Yahoo!
Microsoft is good at annihilating stuff, not creating anything of value. That's why the industry generally distrusts Microsoft. █
Permalink

Send this to a friend