12.06.10
Gemini version available ♊︎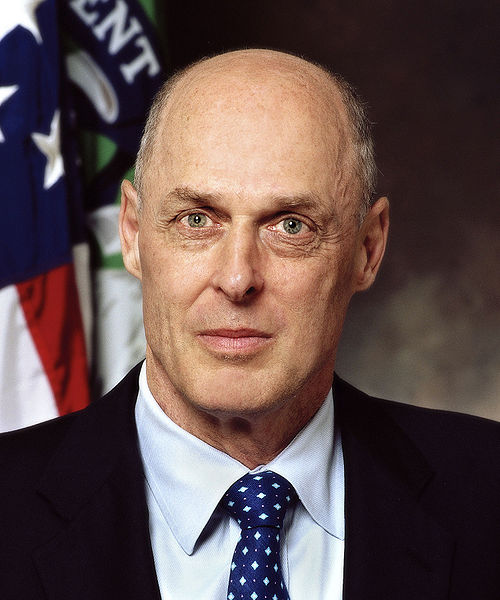 Summary: The Goldman Sachs code scandal reveals that they are mixing Free/open source software with their own proprietary software which exploits the market
A LOT of companies build their empire on a bundle of lies. Some governments do the same, but that's another story. Just very recently we found a new example of this. "I remember him [Larry Ellison] very distinctly telling me one time: Bruce, we can't be successful unless we lie to customers," recalls Bruce Scott, the co-founder of Oracle. So basically, Oracle's boss starts by lying and then hopes to reach a position where he can dodge/justify/defend this lie. Yes, well, now he is suing Google/Android based on an invalid case with improper copyright claims, just like SCO's. If the lie sticks for long time, they win. If the lie never leads to a total collapse at the expense of everyone, it is possible that nobody will notice. This is very similar to what banks are doing when they make money (loans) out of thin air, based on assumptions of inflation and based on the belief that people will pay high interest rates on money they borrow — money that the bank does not even really have. Yes, it's a sort of nasty scheme, but when big companies do this they get bailout rather than time in jail. Small predators like Bernard Madoff are selectively treated in the same way that many large banks ought to be treated and would practically be treated if it were not for revolving doors (former employees and lobbyists running the government by working in it).
"In the next post we will show that Wikileaks/Cablegate means trouble to Microsoft too."Techrights supports Wikileaks for reasons I wrote about yesterday and because Techrights did something similar to Wikileaks when it handled and put out there Comes vs Microsoft (around 9,000 confidential documents). In the next post we will show that Wikileaks/Cablegate means trouble to Microsoft too. Next year Wikileaks plans to leak proof of misconduct at a large bank based in the United States and we have come across speculations that it's Goldman Sachs. How does it all relate to software? Well, Techrights has posted over a thousand headlines about Goldman Sachs in the daily links (there is also a wiki page) because Goldman Sachs seems to be one of the most corrupt banks out there. And to make matters worse, Groklaw writes: "Goldman Sachs uses Open Source code intermingled with the rest of their code? That's interesting." Groklaw links to reports like this one which says: "A defense lawyer, Kevin Marino, argued in his opening statement that Aleynikov intended to strip out pieces of open- source software — software available for use by the public — contained within the Goldman Sachs code files." There is also:
The trial of Sergey Aleynikov, a former Goldman Sachs computer programmer accused of stealing the computer code underlying Goldman's high-frequency trading programs, has gotten underway. In opening day arguments, Aleynikov's defense lawyer said he did not intend to take any proprietary code from Goldman. Rather, he intended to take only open source code.
If the SFLC wants some money from an unethical 'money machine', this one could be the jackpot. It would not be shocking if Goldman Sachs also broke the law when it comes to software licensing. The company is reckless and views itself as above the law (with privilege of being rescued by the taxpayers whom it loots). The business model of Goldman Sachs is based on fake numbers, speculations, inside trading, and other common abuses. On the other hand, Goldman Sachs was one of the early enterprise adopters of GNU/Linux (on the server).
Analysts and speculators thrive in lies. They say what they are paid to say as objective research rarely pays the bill (people and firms buy bias, not knowledge). The latest meaningless numbers from IDC claim to be showing "market share" in servers, but what IDC knows damn well (yet ignores) is that measuring just revenue is an improper way to measure such things. "Imagine if they could really count all the Linux servers, keeping in mind that you can set up a Linux server for free and tell nobody," Groklaw remarks about the latest batch of meaningless numbers from IDC, part of IDG. █
Permalink

Send this to a friend