02.25.11
Gemini version available ♊︎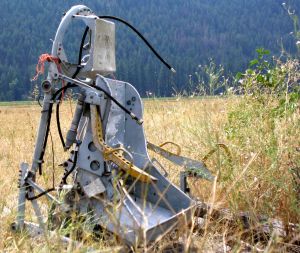 Summary: Workforce is being moved to China by the abusive monopolist called Microsoft (as well as others)
MICROSOFT is still laying off a lot of employees, but it plays with the numbers to make it seem like everything is okay. We previously mentioned the imbalanced Microsoft layoffs around the world, which essentially resulted in offshoring. We no longer cover Microsoft as closely as we used to, but contributors help bridge the gap and Chips B. Malroy has just shown us that Microsoft is increasingly moving to China, whose tyrants the monopolist has amicable relationships with (bad minds think alike). To quote from IRC:
IRC: #techrights @ FreeNode: February 25th, 2011
Join us now at the IRC channel.
| | | |
| --- | --- | --- |
| Chips_B_Malroy | MS is doing more offshoring these days. http://online.wsj.com/article/BT-CO-20110222-719390.html | Feb 25 20:53 |
| TechrightsBot-tr | Title: CORRECT (2/22): Microsoft To Add Up To 400 R&D Staff In China This Year – WSJ.com .::. Size~: 135.76 KB | Feb 25 20:53 |
| Chips_B_Malroy | Now here MS has stealth layoffs, and in China they add R&D staff at sweatshop wages. | Feb 25 20:54 |
| MinceR | "m$" and "R&D" in a sentence is a joke anyway | Feb 25 20:54 |
| Chips_B_Malroy | MS will turn more and more to this tactic in order to try to keep its monopolies | Feb 25 20:55 |
| Chips_B_Malroy | As WP7 cannot be viewed in any way as a profitable venture. | Feb 25 20:55 |
| Chips_B_Malroy | WP7 and the Nokia deal is about trying to stop the Android Army before it reaches the desktop. It also might be about patents as well. | Feb 25 20:56 |
| Chips_B_Malroy | "Ya-Qin Zhang, chairman of Microsoft's Asia-Pacific R&D Group, said in an interview the Redmond, Washington, software maker plans to add between 300 and 400 R&D staff in mainland China this year. It currently has about 3,000 people working on research and development in mainland China, and another 600-700 in other parts of Asia including Hong Kong, Australia and Korea. Globally, Microsoft has an R&D staff of 30,000." | Feb 25 20:57 |
| Chips_B_Malroy | IBM now has more employess overseas than here, and MS in many way does too. I think about 5,000 or more in India for MS. | Feb 25 20:58 |
| Chips_B_Malroy | But if you take in that one third of the Redmond employees have come over on a HB1 visa, those foreign employees at MS start to add up. | Feb 25 20:59 |
| Chips_B_Malroy | From that perspective, MS doesn't really seem to be so American after all. | Feb 25 21:00 |
| Chips_B_Malroy | I seen a comment on Mini msft blog about Steven Sinofsky that claimed that if and when he replaces Ballmer, that he will hasten the offshoring of employees to China and India. | Feb 25 21:03 |
| Chips_B_Malroy | "Microsoft Corp. (MSFT) plans to increase the number of research and development staff in China this year by around 10%, an executive said, as the software giant looks to boost its presence in the country's fast-growing smartphone market and strengthen its capabilities in areas such as Internet search and cloud computing." | Feb 25 21:04 |
| Chips_B_Malroy | Offshoring will be used more to cut MS losses in Moblie phones and Bing. | Feb 25 21:07 |
| Chips_B_Malroy | *Mobile | Feb 25 21:08 |
| Chips_B_Malroy | Both of these are giant cash sinks that any sane CEO would have scrapped years ago. | Feb 25 21:09 |
[...]
More information about this would be handy. █
Permalink

Send this to a friend