04.16.11
Gemini version available ♊︎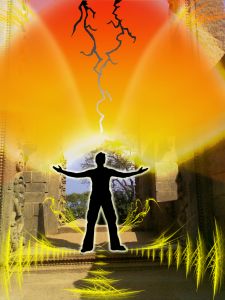 Summary: The more Microsoft speaks against Google, the dumber it sounds, and top-level Microsoft staff keeps jumping off the Microsoft ship
MICROSOFT has lost its marbles and it is also losing major, long-standing, and lucrative contracts. To demonstrate just how bad things are for Microsoft, there is a wave of "security" FUD from Microsoft (champion of insecure software itself) against Google. Yes, that's right. Microsoft is singing the merits of "security". There is a bogus controversy over the subject and the story was pushed through heavily by the mobbyists of Microsoft. Groklaw rebuts the FUD:
If you were as puzzled as I was by the blog fight, as Geekwire calls it, between Google and Microsoft over whether or not Google was FISMA certified, then you will be glad to know I gathered up some of the documents from the case, Google et al v. USA, and they cause the mists to clear. I'll show you what I found, but here's the funny part — it turns out it's Microsoft whose cloud services for government aren't FISMA certified. And yet, the Department of the Interior chose Microsoft for its email and messaging cloud solution, instead of Google's offering even though Google today explains that in actually its offering actually is. It calls Microsoft's FUD "irresponsible".

The case is being heard in the United States Court of Federal Claims. Google filed what is called a bid protest. The context is that the Department of the Interior wished to procure a cloud solution to unify and streamline its email and other messaging systems "while simultaneously reducing its risk of data security breaches".

That's the amazing part. If it wanted to reduce the risk of data security breaches, why would it choose Microsoft?
When Google had security issues it was because of Windows and Internet Explorer. Subsequently, Google dumped Windows and instructed all employees not to use it.
Is it not hilarious that Microsoft uses "security" as a sales pitch for its Windows toys?
On the security side, nothing goes right for Microsoft these days (new record highs on the vulnerability sheet) and even though journalists refuse to call out Windows, all Google employees — including those who were hired from Microsoft* — are forced to move off Windows and into something like GNU/Linux or Mac OS X. Here is a new example of an article which fails to name the operating system affected:
U.S. authorities claimed one of their biggest victories against cyber crime as they shut down a ring they said used malicious software to take control of more than 2 million PCs around the world, and may have led to theft of more than $100 million.

A computer virus, dubbed Coreflood, infected more than 2 million PCs, enslaving them into a "botnet" that grabbed banking credentials and other sensitive data its masters used to steal funds via fraudulent banking and wire transactions, the U.S. Department of Justice said on Wednesday.
GNU/Linux and Mac OS X users need not worry. They are gradually winning the operating systems war. They rise from the bottom (phones for example) and inevitably they'll move upwards through sub-notebooks, tablets, etc. █
____
* According to this new report, Microsoft exodus continues because "Kevin Timmons, who helped build the data centers that power Microsoft's global cloud computing operation, has left the company and is expected to take a leadership position at Apple."
Permalink

Send this to a friend