04.22.11
Gemini version available ♊︎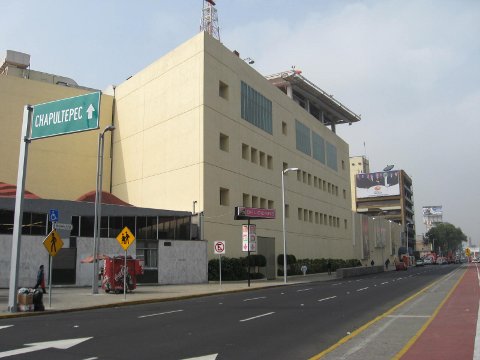 Summary: Domination of media and public perception a greater concern when an entity masquerading as a charity buys the news
IT IS common practice for plutocrats to create an investment arm masquerading as a charity for exemptions from tax. Many rich families are doing it and the word "foundation" — like the Rockefeller or Gates Foundation — is a commonly used one. Such foundations are relying a great deal on controlling the press and changing public opinion in favour of the super-wealthy, spreading a perception of benevolence and dependence (nation upon the ruling class). Gates is probably becoming a leader (if not a monopolist) in that regard by spending a million dollars per day just buying praise from the press (not doing actual work, just advertising it). We wrote about this before and so have many others, who are clearly concerned about Gates' acquisition of news sources. According to this new list of Gates' portfolio, he is also investing in more media companies, not just giving them money to cover the 'news' the way he wants them to: [via Groklaw]
Which Stocks Are in Bill Gates' Portfolio? Part 2

[...]

# Groupo Televisa S.A. (TV): This Mexico-based media company specializes in television broadcast and publishing both domestically and abroad. The company hit a 52-week high of $26.67 on January 4, 2011, and as of last trade, their stock price was at 23.95. Their trailing P/E is currently $2,998.75, and their forward P/E is $17.77.
Some of the following companies from part 2 of the list we have already covered before. For instance:
BP plc (BP): Coming up on the year anniversary of their massive oil spill in the Gulf of Mexico, BP is still in a recovery period. At last trade, their stock was at $46.65, a considerable increase from its 52-week low of $26.75 in June of 2010. The company's dividend yield is 3.70% and their forward P/E is $7.02. Gates isn't the only major investor sticking with BP. Investment Underground's look into T. Boone Pickens' portfolio revealed he recently added to his shares of the company.
Monsanto's patent monopolies are also in Gates' financial interests:
Monsanto Company (MON): Monsanto provides agricultural products to farmers in the U.S. and abroad. The company recently entered into a deal with the Germany-based BASF to collaborate on a cropping system that will help with weed control and crop safety. Their current stock price is 71.23, and their dividend yield is 1.60%. Monsanto's trailing P/E is $34.58, and their forward P/E is $21.19.
And lastly, the company which causes hunger (for profit):
Goldman Sachs Group, Inc. (GS): New York–based Goldman Sachs Group specializes in investment banking, securities and investment management. Their stock is currently at 157.81, and their forward dividend yield is 0.90%. Currently, Goldman Sachs' trailing P/E is 11.98 and their forward P/E is 8.44.
The Gates Foundation's main function is investment. It manages to do that without taxation which applies to most investors as long as the foundation can paint itself as "philanthropic" (which explains the publicist part of it). A lot of other foundations use the same trick and the same loophole and it is a problem which needs to be addressed. The world's richest people just don't pay tax and at the same time they bemoan the poor economy (which hasn't treated them too badly) and advise on these matters 'on behalf' of the poor. █
Permalink

Send this to a friend